What is Virtual Office (What Is Virtual Office in Bengali)? Its benefits, advantages, disadvantages and what will you get in this office? Today we are going to discuss these issues in detail.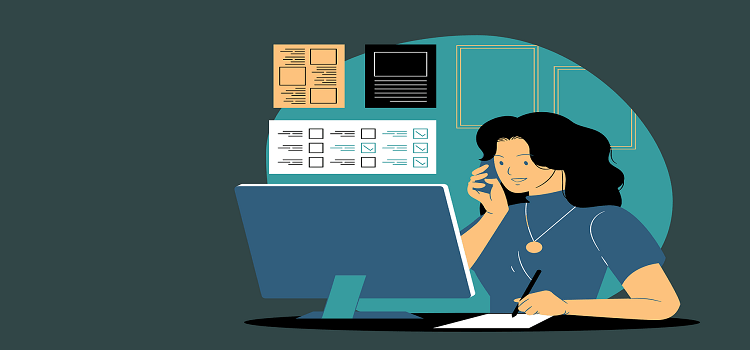 From work life to daily life, this 21st century has seen a radical change in all parts of life.
Because, our life is now very much dependent on digital equipment and technology.
As a result, human life has become much faster and easier than before.
And, an incredible contribution of this digital technology is the virtual or digital world.
The word virtual is quite amusing.
This is that we open a profile or account in our name on social media platforms like Facebook and Instagram, using the internet or our mobiles.
But it is limited only to the computer or mobile screen.
However, in the real world, without any electronic device, we do not feel the presence of those profiles.
Yet we know that profiles of our name must exist.
Therefore, even though the virtual world cannot be understood with the help of our touch or feeling, its presence in the machine world is completely real.
In our today's article we will discuss,
What is Virtual Office? or What does virtual office mean, its benefits, advantages, disadvantages and what will you get in this office? These things about.
Let's know first, What is virtual office?
What is a virtual office?
Nowadays, offices no longer have to be huge, shiny multi-storied buildings.
Due to the corona epidemic, we have all more or less got the idea of ​​work-from-home.
Similarly, the concept of virtual office is gradually replacing the physical office in our society.
A physical office has a fixed physical address.
From where all the employees have to attend to the office address and handle the work.
On the other hand, "Virtual Office", is a company or organization, which operates as a single unit and has a fixed physical mailing address, employees can sit anywhere in the world and carry on the company's work without being present at the office address.
Simply put,
Virtual office is one such service through which employees And business owners of remotely Facilitates work.
Here are the various facilities needed to run a business that can be accessed through the internet.
However, these types of offices also have virtual facilities like physical offices such as video conferencing, phone answering services or meeting rooms.
And, the virtual office is built mainly depending on the internet system and electronic devices.
BENEFITS OF VIRTUAL OFFICE:
Since virtual offices work as a single unit, there is no need to work from a specific location.
And, since there are no geographical barriers to a job, most startups and small businesses want to work in this type of office concept.
This is because these types of offices do not have the cost of leasing land or the cost of hiring administrative staff, which can save new companies from increasing their debt burden.
Also, virtual offices have benefited tremendously due to the massive development of web-based office software and services, such as videoconferencing and so on.
Let us then know about the benefits of this virtual office –
✔ Unlimited workspace – In this type of office it is possible to recruit and manage staff from any part of the world. As a result, it works here even if you don't work from a physical location.
✔ Availability of internet media – Improvements in messaging services and videoconferencing have helped the virtual office concept become a reality.
which does not allow the geographical limitation of employees to become a barrier to the workflow.
As a result, both the quality and quantity of work can increase.
✔ Less expensive – The cost of setting up and running a virtual office is much lower than any traditional physical office.
Because, here there is no need to buy or rent any specific land for the office.
And, since employees can work from anywhere they want,
So there is no need to arrange any special facilities for them.
✔ Flexible management – These virtual offices can freely scale up and down staffing and employment options to grow their business.
✔ High productivity – This type of office management can increase overall productivity.
Here employees can enjoy the freedom to complete office work from home, without any commute.
Also, companies assign their jobs to people anywhere in the world they want.
As a result, there is no obligation to hire regional staff.
ADVANTAGES OF VIRTUAL OFFICE:
A virtual office has many advantages, namely –
Flexibility:
Because there is no geographic boundary to work in this type of model, you and your team can work flexibly anywhere in the world, when you want.
You can even hire the best talent in the world.
Lower rent compared to permanent office:
Instead of renting or buying an entire office, you can rent virtual office space.
Here you will not need to arrange office separately.
Because, here you will only use an office setup for rent.
Apart from this, you will also get some of the services there, namely – Receptionist, Assistant services.
Which will greatly reduce the cost of running your business.
Establishing professional existence:
As the concept of startup business is widely popular, there are also considerable challenges.
Hence, many startup entrepreneurs take the help of virtual offices to create a professional presence at low cost to win over clients.
This type of office structure helps tremendously in gaining the trust of clients.
However, the setup cost in this type of office is also quite low.
No obligation to maintain:
Since virtual office space is not your purchased land, you are not responsible for any damages or maintenance costs.
Safety and Security:
Many times it is found that new entrepreneurs have their business license at their own home address, which can cause problems in their personal life.
Therefore, having a virtual office is absolutely essential for your safety and security.
Disadvantages of virtual office:
Along with the advantages, virtual offices also have several disadvantages, such as-
Office Usage Plan:
In many cases, virtual offices require pre-booking of conference rooms or desks.
As a result, it will be quite inconvenient for businesses that have frequent client meetings.
Limited Services:
In many cases it is not possible to rent only the conference room.
And, there are also time slots for teleconferencing or video conferencing, which are very limited.
As a result, many businesses find it challenging.
Limited Access to Services:
Maybe your virtual office membership plan only allows you to come into the office a few days a week, again with weekdays and standard working hours; Which may not always coincide with your working hours.
What will you get in this office?
You can get multiple services in a virtual office.
These services mainly depend on your work, needs and selected package.
However, in most virtual offices you can get the following services –
1. Physical Office Space Required:
Generally, a small or large office space is required to attract clients or investors.
In that case, you can rent conference room, floating desk separately according to your needs in any virtual office.
This time you can arrange office space according to your budget and preference.
2. Mailing Services:
Most virtual offices have expensive mailing services.
These services sign and exchange mail and delivery on behalf of your office.
Some mailing services even have their own letter-opening and scanning capabilities.
So, here you don't have to collect or scan letters or documents separately.
3. Live Answering Service:
Live answering services or virtual receptionists take care of all the calling for your business.
Here customer service staff help customers by calling or giving advice to expand your business.
They basically help build a professional image of your business by answering various business related questions from customers.
By establishing direct contact with customers, it also greatly helps in increasing the productivity of your business.
4. Tele and Video Conferencing Services:
It is very important to use professional and good quality tele and video conferencing tools in a virtual office setup.
And, most virtual offices employ enough qualified staff to manage these tools in a professional manner.
5. Printing & Fax Services:
Some virtual offices offer xerox, fax and printing services.
Again, many virtual offices have teams of on-site staff who perform these tasks on behalf of that office.
However, in most cases there are restrictions on the use of these services.
So, you can contract to get these services as per your requirement.
The advantage of this service is that you don't have to pay for a separate xerox, fax or printing machine.
6. Virtual Assistant:
Virtual assistants can greatly increase a company's productivity.
A virtual assistant works on an hourly basis as compared to a regular assistant.
They are usually very skilled and trained in their work and can quickly handle any administrative task.
And, their services are also considerably less expensive.
7. Virtual Phone Number:
Most virtual offices have a separate virtual phone number system, so you don't have to use your personal phone number for your business.
You can easily access these virtual numbers from your desktop or mobile app.
You can get this number arrangement with any virtual office membership plan.
8. Access to cloud-based tools:
There are many virtual offices that give you access to cloud-based SaaS tools.
Eg – Project Management Tool, MS Office and etc.
our last words,
This concludes our article on virtual offices today.
hopefully What is a virtual office? and its Advantages Disadvantages You have understood well.
If you have any other questions or suggestions about Virtual Office, be sure to comment below.