What is photography (what is photography in Bengali)? How to learn photography? What are the best online photography courses? Through today's article we are going to discuss this whole topic in detail.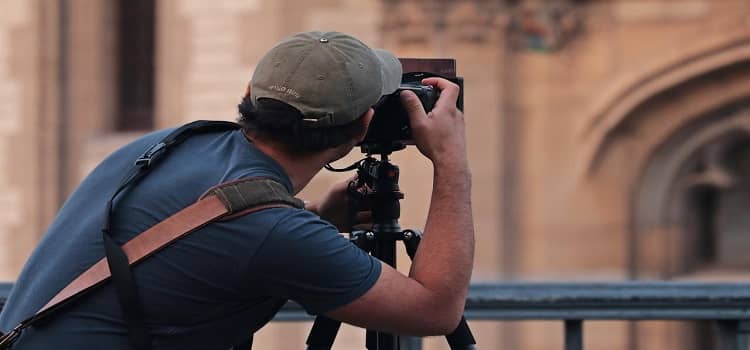 In today's smartphone era and ultra-HD era, more or less all of us love taking pictures or photography.
However, if you have a passion for photography and are interested in learning photography,
So now there are many online photography courses that you don't have to step out of your home to learn.
Yes, you guessed it right, today we are going to talk about some of the best photography courses online.
We will not only discuss the best photography course platforms here,
Rather, here we tell you that, What does photography mean? And how do we learn photography?
So now we know about photography.
What is photography (What is photography in Bengali)?
There seems to be very few people who have not taken a picture of themselves or nature with a mobile camera or digital camera.
just like that, What is photography? It seems impossible to find people who do not know it at all.
However, we can simply say that photography is the art of taking pictures.
To put it a little more professionally,
Photography is the art, use, and practice of creating permanent images by capturing light on an electronic image sensor or light-sensitive material, such as photographic film.
To put it more simply, Photography means painting with light.drawing with light).
The process of making pictures with a camera is called photography.
A person who creates pictures with the help of a camera is called a photographer.
The picture created with the camera is called photograph or photo.
As the days go by, the demand for pictures or photographs is also increasing in this digital world.
In particular, the presence of photographs on social media platforms is most noticeable.
A picture can serve a story beautifully.
A message can be given and understood easily to people or pure joy can be given to people's minds.
Because of that, nowadays the demand of learning photography is increasing among people.
So hopefully, "What is photography?" or "What does photography mean?", you have understood the matter well.
How to learn photography?
After knowing so much, what question is coming to your mind, that is this How to learn photography?
So, it is good to tell you that there are many ways to learn photography.
You can learn photography directly from a professional photographer.
Or, you can learn complete professional photography by enrolling in an institution that teaches photography.
Or, you can learn basic to advanced information and tips about photography from the internet or by watching YouTube channels.
However, in this article we have mainly discussed,
About some of the best photography courses online, so that you can pursue these courses on time around your career or work.
And, if you want to establish yourself as a professional photographer,
Then you can start learning these different photography courses from today.
Let's start with the list of best online photography course platforms.
8 Best Online Photography Course Platforms:
From beginner YouTube channels to the world's best university programs – the number of online photography classes around the world is increasing day by day.
While there are plenty of free photography courses online, you have to spend a certain amount of money to enroll in quality photography courses.
Let's take a look at some of the best photography course platforms we know about-
Creativelive's online course platform can be an ideal place to learn photography.
If you want to learn photography from scratch, this platform has its own bundle of four photography courses.
In this 'Four-Course Bundle' you will get a complete understanding of general photography.
These courses will also teach you about basic camera settings, lighting, composition and digital post-processing.
And, within this introductory photography course you'll find 107 online video classes.
From this course you will learn that,
Basic concepts of photography
General concepts of photography lighting
Using Adobe Lightroom software
Practical use of Adobe Photoshop Basics
Udemy is an online course platform where you can access over 2000 digital photography courses.
You can even start your learning with its free photography courses.
However, we will talk here about an hour and a half online photography video class on Udemy.
This class is very useful for those people who want to choose photography as their career.
At present, you can watch this complete course completely free of cost through video.
This basic course will give you an idea about,
camera settings,
Exposure and metering modes,
Autofocus/manual focus controlling,
Photo composition concepts like 'Rule of Thirds', 'Depth of Field',
Also, Udemy has numerous well-paid photography courses.
The duration of which is limited to 5-20 hours of online video classes.
Here you can also find courses related to Filmmaking, Adobe Premiere and Commercial Photography.
If you are an amateur or new photographer,
Then iPhotography Course can give you a good platform to learn photography.
This platform has several online photography and editing courses, which can help you become a professional photographer.
You will get total 18 modules from this course.
From where you can learn the following topics,
composition
Camera trick
Camera settings
Advanced Posing
Lighting and equipment
Editing in Photoshop
Here you will get certificate from every course for sure.
In addition, iPhotography has its own community, where its instructors and students are quite active in discussions about photography.
Even, you will get lifetime access to your course material from this platform.
And, this platform has a free photography course called 'The 30-Day Photographer'.
Where you get 30 60-second online video classes a month.
These classes will teach you the basic principles of photography.
This is another one of the best online photography courses on Udemy.
This course is great for people who have a basic understanding of camera usage and are fairly good at shooting in the camera's auto mode.
Because, from this course you will be able to take professional photography from manual settings out of auto mode.
Things you can learn from here:
ISO
Use of shutter speed
Control of aperture and exposure and etc
Beyond basic photography, if you want to learn photography at an advanced level,
But you can try learning portrait photography once.
Creativelive's Portrait Photography Bootcamp course will teach you all the ins and outs of portrait photography.
And, this course is quite useful for any photographer.
Here are some things you can learn about portrait photography:
Lighting
Camera settings
Selecting the lens
Advanced posing techniques for individual and group use
Apart from this course, Creativelive also has many online digital photography courses.
Even, there are many specialized courses that you can choose according to your photography skills.
Skillshare is a best online learning community (online learning community), where you will find educational videos (educational videos) on various subjects.
Here you will find not only photography but also tutorial videos on many topics.
But hey, it's a paid platform, so if you want to get knowledge about anything from here, you have to take the premium subscription plan of skillshare.
Some of the best photography courses available here are:
Fundamentals of DSLR Photography,
Manual Camera Basics
Mobile Photography Basics
Photography for Instagram
The Art of Photography
Coursera is a very popular online platform provider among massive open online courses.
Most of its courses are recognized by all reputed colleges and universities.
Here you can take Michigan State University photography course.
This course is a seven month programme.
Here you can do the classes as per your time and requirement.
And, you will get various photography projects in this course and also get a certificate at the end of the program.
This certificate can help you a lot in capturing the photography market as a freelance photographer.
Besides, you will find many other photography courses within this course platform.
Lynda is the professional training website of the business social media networking platform Linkedin.
As with all of its courses, its photography courses also provide you with quality video training.
With the help of these courses you can increase your knowledge and also learn strategies to use your skills in the market.
Although various online photography courses will cost you a hefty sum of money,
From Lynda's website on Linkedin you can do some courses absolutely free for one month.
So, you can take the right decision whether to take this photography course for money or not.
This The Practicing Photographer course is just a 30 minute web course.
Here are the skills you need to acquire as a professional photographer.
In addition to these courses, you will find more than 600 courses and more than 25,000 video tutorials on photography from Lydna's website.
Extra Tips:
It is not very wise to rush into any course in the first place, especially those that involve money.
So, you should think carefully before deciding whether you really want to take up photography as your profession or hobby or not.
If, your answer is yes; So first go to YouTube and see how many 'How to learn photography?' Or try learning basic photography by watching 'basics of photography' videos.
If you still feel like you want to learn these things better,
Then search for the best photography courses on the internet or discuss with a professional photographer you know.
Then, if you feel like it, you can choose any one of the above mentioned courses as per your convenience.
This is our today, What is photography? or What does photography mean? And here the article about the list of the best platforms for online photography courses ends.
If you have any queries or suggestions related to the article, do comment below.