MS Office/ Microsoft What is Office? (What Is Microsoft Office in Bengali) The word seems to be heard a lot, isn't it? So let's reminisce.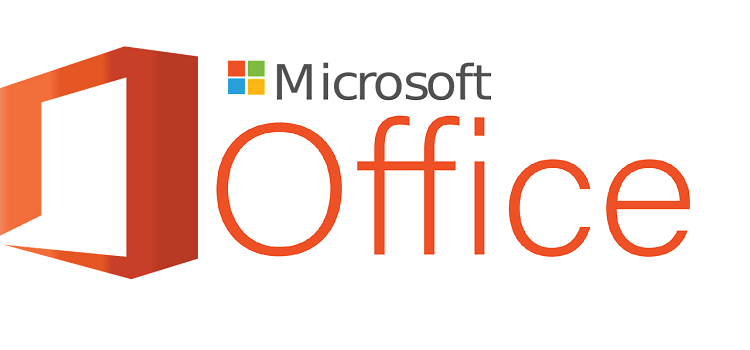 We used to prepare and present assignments during school using this MS Office. But is it realistic now? Yes, of course, it is.
Almost everyone who uses a computer needs an office software suite consisting of spreadsheet, word processor, and presentation software.
Microsoft combines them into a single suite called MS Office Suite which has been popularly used around the world for decades.
In this article we are going to tell about all such amazing features of MS Office,
Which will show you how you can make the best of it in your academic life or business.
So let us first know, What is Microsoft Office? And What is the function of Microsoft office?.
What is MICROSOFT OFFICE?
Microsoft Office is a set of computer applications mainly used for business or office purposes.
This office software, first introduced in 1990, was developed by Microsoft Corporation.
MS Office helps simplify basic office tasks and improve work productivity.
Each application is designed for specific tasks, such as word processing, data management, creating presentations and organizing emails.
Microsoft Office It has created multiple versions that can be supported by different operating systems including Windows, Linux, and Mac OS.
Microsoft also offers Office in 35 different languages.
What is included in Microsoft Office?
Microsoft Office is a set of interrelated desktop applications such as –
Microsoft Access:

Microsoft Access is a database management system based on the Jet database engine that stores data in its own format.

Microsoft Excel:

Microsoft Excel is a spreadsheet developed by the software company Microsoft. Microsoft Excel features graphics tools, pivot tables, and a macro programming language called Visual Basic for Applications.

Microsoft Outlook:

Microsoft Outlook can be used as a stand-alone application and can work with Microsoft Exchange Server and Microsoft Share Point Server for multiple users such as shared mailboxes, calendars, exchange public folders, share point lists and meeting schedules.

Microsoft OneNote:

Microsoft OneNote is a part of Microsoft Office and Windows 10. It is also available as a free standalone application for Windows, Windows Phone, Mac operating systems. Microsoft OneNote is a web-based version of Microsoft Office.

Microsoft Word:

Microsoft Word is a graphical word processing program. It works like managing and sharing documents like editing and creating various documents like emails, books, reports and letters and creating a business document like pictures, charts, diagrams along with graphic design.

Microsoft PowerPoint:

PowerPoint has become a component of the Microsoft Office suite. It is primarily designed to provide visualization for group presentations with a business organization.
What is the work of Microsoft office?
Microsoft Office is a set of office-related applications primarily used for business or office purposes.
MS Office is used to simplify basic office tasks and improve work results.
Each application serves a unique purpose and offers specific functions,
Like MS Word is used for word processing, Excel for data management, PowerPoint for creating PROJECT and Outlook for organizing emails etc.
MS Office carries many interesting and useful features that we must have in this digital world.
It is one of the fastest growing industries with worldwide applications.
Let's see what kind of beneficial features it has in business as well as education.
MS WORD
It was first released on October 25, 1983.

Doc file extension is ".doc".

It is widely used in creating text documents.

Different types of templates can be created with the help of MS WORD.

Work art, colors, images, animations can be added with text in the same file which is downloadable as a document.

Writers can use this MS WORD to write/edit their work.
MS EXCEL
Mainly used in database creation.

It is used in data processing.

A spreadsheet consists of grids in rows and columns that are much easier to manage and can be used as a replacement for paper.

Large data can be easily managed and stored in tabular format using MS EXCEL.

Calculations can easily be performed based on large amounts of data entered into spreadsheet cells within seconds.

When saved on a computer it has the file extension ".xls" in the form of
MS POWERPOINT
It was released on April 20, 1987.

It is used to create audio visual presentations.

A presentation is made up of a number of slides that contain data or information.

Each slide can also contain audio, video, graphics, text, bullet numbering, tables, etc.

Its case file extension, when saved on a computer, is ".ppt" in the form of

Mostly it is used in professional work.

Creating a presentation using PowerPoint makes the session more interactive.
MS ACCESS
It was released on November 13, 1992.

It is a database management software (DBMS).

Table Quarries forms and reports are generated through MS ACCESS.

Import export of data in other formats is done by MS ACCESS.

The extension of this file is ".accdb".
MS ONENOTE
It was released on November 19, 2003.

This is a note taking application.

Notes can include text, images, tables, and more.

Used both online and offline and is a multi user application.

Its file extension is ".one".
MS OUTLOOK
It was released on 16th January, 1997.

It is a personal information management system.

It is used in both single user applications and multi user applications.

It is used as the email client of the office suite.

Its file extension is t ".accdb".
CONCLUSION
MS OFFICE is a secure and unique platform that has many useful features together.
And not only that, the monthly and annual premiums they have are really budget friendly with real plans ie within budget.
at the end, What is Microsoft office (what is Microsoft Office in Bangla) And What is the work and use of Microsoft office?I hope Bill has understood these two things well.
If you have any kind of question or suggestion related to our today's article, do comment below.