What is management? What is management? (What Is Management in Bengali) The importance of We have written our today's article about types, features etc.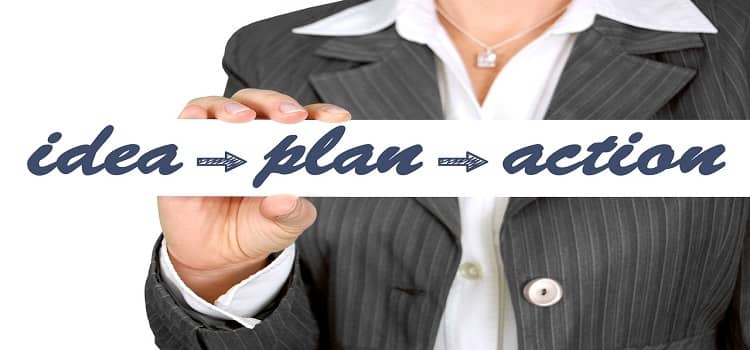 Behind the success or even failure of an organization, it may be that the organization is properly managed, or not?
Be it a small to medium sized or a large organization,
Management is a very important method.
Without proper management, no company will ever be able to run its operations successfully.
Because, if business operations cannot be managed systematically, no business can bring profit.
And, I don't think any company can last long if it doesn't make a profit.
So, in our today's article we will discuss, What this management means, its importance, its types, features and levels.
What is management in Bengali?
Management is a technique of enabling a work flow in an integrated and coordinated manner to achieve specific objectives through productive use of available resources.
This management basically helps a company achieve organizational goals effectively and efficiently through planning, organizing, staffing, directing and controlling organizational resources.
Importance and necessity of management:
As we have already said, management is extremely important and necessary for any organization.
Management is really a systematic technique, so it involves solving problems step by step.
And, these steps are – Planning, Organizing, Staffing, Directing and Controlling.
Therefore, each of these steps has considerable importance in management, we have discussed them below-
1. Planning:
In management strategy, planning is the process of determining how and when appropriate actions will help achieve short-term or long-term business goals.
And, failing to plan at this stage means leaving the company with a high probability of failure.
✔ Planning helps in achieving goals and objectives:
First, any organization sets its goals.
These goals must be planned in advance.
And to propose proposals and plans on how to achieve those goals, which depends on a good management structure.
A proper planning helps an organization move firmly towards its vision and goals.
✔ Enables focus and accurate direction:
When an organization plans its activities, it is able to focus on a fixed goal.
Failure to plan can throw any business into disarray.
Because, in this case, the company cannot decide which direction they are moving.
In a management structure, the planning stage anticipates various problems and devises simple ways to deal with them.
Once an organization has planned its activities well, all the rest of the management tasks are taken care of properly.
2. Organizing:
In this organizing stage, organizations define their roles, form groups, establish authorities and create organizational structures to achieve business goals.
At this stage all the plans are taken forward for implementation and the necessary resources are allocated here.
✔ Optimum utilization of resources:
These resources can be both technology and human resources.
At this stage different employees are assigned the roles that will suit them best.
So that an organization can benefit the most from the work done by the employees.
The organizing process can pave the way for specialization and best utilization of talent.
It helps the management to save money and conserve other resources by reducing losses.
✔ Adherence to responsibility and discipline:
Any organized workforce is always efficient.
They work as a single team towards a common goal.
When everyone understands their duties, they can act more responsibly.
In this case, it is easy to hold people accountable for their work, because you know who is responsible for what work.
3. Staffing:
Staffing means the selection, development, maintenance and utilization of personnel in such a way that the organization can effectively and economically meet its objectives.
This staffing phase may not apply to solo proprietorships.
✔ Getting the most qualified staff for the job:
As a management phase, staffing helps in finding skilled workers to fill various positions in the organization.
This step increases the high performance and maximum productivity of the organization.
Even, this stage helps to reward employees for their work satisfaction.
Therefore, many workplaces are thoroughly vetted before hiring.
✔ Accomplishing tasks and reducing stress:
Efficient staffing always divides assigned roles equally among employees.
It can also enhance the overall workflow of the organization if everyone gets the job done right.
Employees perform much better when there is no stress at work.
4. Directing:
In management, directing is similar to supervision or leadership.
Directors, supervisors and leaders are responsible for supervising their subordinates.
It is absolutely impossible to run an organization without leadership.
✔ Builds good communication:
Good directing creates a two-way communication relationship between leadership and subordinates.
Employees can also express themselves and appropriately resolve issues that arise.
Communication enhances the performance of any organization.
✔ Keeps organization afloat:
Through supervision and inspiration, projects are initiated and strengthened.
If there is an organization without a leader, there will be no direction and the whole organization may fall apart.
The directing authority is given the right to demand accountability from the employees.
5. Controlling:
The controlling function of management in an organization is to check whether the company is making progress while measuring the performance of various aspects.
✔ Improve by monitoring progress:
Auditing and reviewing how an organization is performing is very important.
It is this review that measures the company's progress, corrects mistakes and steers it towards a more successful future.
Strong internal controlling helps an organization perform well in the long run.
✔ Holding employees accountable:
Controlling helps to find out who is doing what in an organization.
Here you can decide who can be in your team.
It completely helps in the overall growth of your company.
How many types of management?
There are many different types of management.
However, we have discussed five main types here-
Autocratic Management:
In autocratic or dictatorial management every decision of the organization is controlled by the leaders.
An autocratic manager rarely needs input or decisions from team members.
Here the managerial team has full control.
Democratic Management:
In this type of management, the management and the team together take any decision jointly.
Here every team member has equal power and interest in any decision making process.
In this case, when leaders encourage their employees to speak up,
This then leads to better learning and increased performance for the organization.
Laissez-faire Management:
This leadership style of management is also called delegate style of management.
Each member of the team is responsible for making any and all decisions.
And, here managers are away from making decisions entirely.
There is little guidance from management and teams are left to solve their own problems.
Visionary Management:
Whereas other management styles focus on individual initiatives, visionary management focuses on managing large segments.
Managers who practice this type of management find ways to narrow the organization's vision.
These visions help organizations answer their questions, find solutions to problems, and determine what initiatives are essential.
This type of thinking leads organizations to adopt a more independent management strategy.
Here employees believe in following the vision set for them.
Servant Leadership:
Here you don't have to do exactly what the report tells you to do.
Rather, any leader here needs to have the mindset that he is always looking for opportunities to serve his team members.
Thus, leaders are less concerned with finding ways to motivate their team than with sourcing ideas directly from their team.
What are the characteristics of management?
There are several distinct features of management, which are-
Universal – Any organization in the world needs management activities in any economic situation.
Targeted – Management helps the organization achieve its goals.
Continuous Process – Management is a continuous process.
Multidimensional – Management not only manages the workforce, but also manages every aspect of the organization, be it production or human resources.
Group Activities – Different groups in an organization work together and towards the same goal.
Dynamic Functions – The business environment consists of various factors such as social, legal, technological, political, and economic, which force an organization to adapt to frequent changes.
Intangible Powers- Management can never be seen or touched.
We can only experience its results or enjoy its benefits.
What are the levels of management?
Basically, there are total three levels of this management, they are-
Administrative, Managerial, or Top Level Management:
This level of management consists of – Board of Directors, Chief Executives and Managing Directors of the organization.
It is the ultimate source of power and authority for a company.
Since, a company's goals, policies and procedures are overseen here, they have full priority over strategic planning and execution for overall business success.
Executive or Middle Level Management:
This executive management team is made up of branch and departmental managers.
Employees of this department are directly responsible to the top level management for the work of their respective departments.
Employees in this group spend more time on organizing and directional functions.
While in smaller organizations, this is only one level of middle management, larger organizations may have senior and junior levels within this middle division.
Supervisory, Operative or Lower Level Management:
The third level of management consists of supervisor, superintendent foreman, section officer and all other executives.
Their job is mainly to supervise the HR and direct the operative employees.
These lower level managers primarily improve the company's workflow by completing projects with day-to-day execution and coordination.
our last words,
Here ends our current management article.
hopefully What is management in Bengali? And you have correctly understood all other matters related to it.
If you have any questions or suggestions about management or management,
Then of course you can comment below.