LinkedIn is a social network for professionals, where they can connect, share and learn with other professionals (users).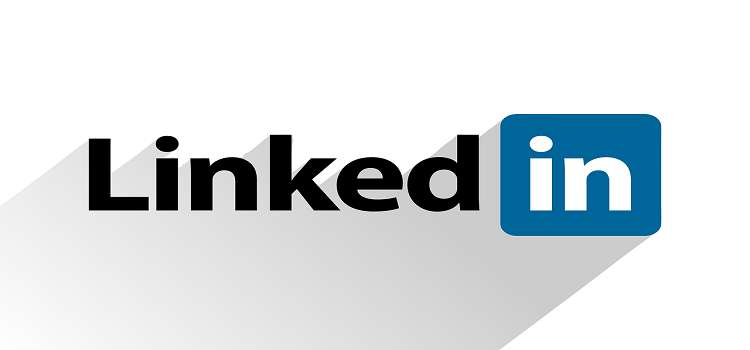 To say it is almost like Facebook but you use LinkedIn to build a good career for yourself.
Of course, LinkedIn is the best social media platform nowadays, but still many people do not know much about this social media platform.
In fact, people are confused about why LinkedIn is used and how people can benefit from it.
So, below we are telling you the complete details through today's article.
Let us know first of all, What is LinkedIn (What Is LinkedIn in Bengali).
What Is LinkedIn
LinkedIn It is a social media platform or website, which is mainly designed for professionals.
You can be a marketing executive in any company, big or small, well known or unknown, a business owner or a college student looking for his first job.
LinkedIn is for all those people who are very interested in their professional life and career and who want to find new opportunities for their better career.
Besides, you can also connect with other professionals through LinkedIn.
So, LinkedIn is definitely a social media website where you can connect, share, message, post with other people.
However, the main purpose of using this website is to find new opportunities for your career and career.
You can find jobs at home using LinkedIn. Many are getting.
Also, here you can connect with other professionals and talk to them, tell and learn about yourself and their work and exchange business cards.
How we send "Friend Requests" to friend or interact with new USERS within Facebook.
Likewise, to connect with new USERS on LinkedIn you need to add them to your "My Network" by sending them a "connect request".
Here you can talk with other USERS in private message.
Besides, through your profile you can present your professional experience and achievements beautifully so that other USER can see and know them.
What kind of website is LinkedIn?
LinkedIn is an American business and employment-based online service operated through a website and mobile app.
The service was launched on May 5, 2003 and the platform is primarily used for professional networking and career development.
Job seekers can directly post their CVs here,
That way, companies or employers find talented candidates by posting jobs directly here.
then hopefully What is LinkedIn? or What kind of website?you must have got the full idea about that.
What are the key features of LinkedIn?
The basic features offered by this business platform named LinkedIn are discussed below. Along with this you will also understand how this network can be used by professionals.
HOME
Once you log into LinkedIn, the home feed is your news feed.
Here you can see every new update.
For example, company pages you follow and recent posts made by connections.
PROFILE
Your profile basically shows your personal information.
For example, name, your photo, your location, your occupation etc. This type of information, which is at the very top.
Below are the different sections that you can customize as your own.
For example, Short summary, work experience, education etc.
MY NETWORK
You can see a list of all the professionals you are connected with on LinkedIn here.
Also, you can see the list of people who invited you to connect with you under "INVITATIONS".
You can choose to accept or reject the invitations.
JOBS
Almost every type of job (JOBS) is posted on LinkedIn every day by employers.
Now, LinkedIn recommends you some specific jobs,
Which are shown depending on the information you provide, location, preferences etc.
You can directly click on the "JOBS" tab and get the job posts as per your choice or profession.
INTERESTS
Apart from your relationship with different professionals, you can follow different interests here.
For example, you can connect to different company pages and groups according to your location and interest.
Also, you can use LinkedIn's Lynda platform for educational purposes or to acquire new skills.
SEARCH BAR
LinkedIn has a very powerful feature called "search".
Through the Search Bar you can search for yourself and specific professionals, companies, jobs etc.
MESSAGES
You can start direct conversations with other professionals or USERS through the Private Message option within LinkedIn.
Of course, you can add various attachments to TEXT MESSAGES.
For example, photos, screenshots, documents etc.
NOTIFICATIONS
Any other SOCIAL MEDIA PLATFORM As such, LinkedIn owns it notification feature There is, and when you are approved by others on this platform, you will know through this notification.
New posts, connection requests, follow suggestions, views of your profile, etc "notice" It is shown through
PENDING INVITATION
When other professionals want to connect with you through LinkedIn, they should send you a connection request.
When a connection request is sent to you, you will get a connection request in your My Network which you need to approve.
If you want, you can cancel the request by clicking on "REJECT" option.
After creating an account and logging into a LinkedIn basic account, you will see these basic features.
However, there are certainly other features that you can learn about later.
Why use LinkedIn?
Now you must have understood what kind of services LinkedIn provides us and who uses LinkedIn.
However, now we will try to know directly why and for what reasons you can use LinkedIn.
Contact with old friends
you "My Network section" using your school / college friends, teachers or JKs whom you want to keep in your Professional Network,
You can find and add them by contacting them.
You can see USER profiles only by searching by typing the name in the search bar.
Search and apply for jobs
The main reason LinkedIn is used around the world today is to find and apply for new jobs.
LinkedIn is the best platform active online where you can search for jobs.
LinkedIn recommends jobs based on the type of job you're interested in.
However, you can search for jobs yourself with the help of the search bar.
Connecting with new professionals
It is worth knowing that you can connect with acquaintances here.
However, you can connect with various other professionals related to your profession if you want.
In this way, you can connect with other people and learn a lot from them which can be useful for you.
Participation in various groups
Here you will find various groups that you can join and meet other new professionals.
Find and join groups related to your profession and interests.
This way, through your posts in various groups, other professionals will get to know you and connect with you if they want.
In this way you can increase the number of your network and make yourself famous.
our last words,
So friends, through today's article we know, What is LinkedIn? and its About the features.
Hope you have learned a lot from our article today.
If you have any kind of question or suggestion related to the article, do comment below.
Besides, About LinkedIn If you really like today's written article, be sure to share the article on social media.