what are you for free Image editing software download Thinking about doing? If yes, then there is nothing to worry about.
Because, with today's article you are some of the best You can learn about pic editing software that are really great.
If you have a smartphone with the best camera,
But you will want to have some of the best photo editing software on your mobile.
Although the cameras of today's smartphones are capable of taking incredible quality pictures,
However, if you want to take great professional quality photographs, you will need to use a specialized photo editing software.
Top 10 Mobile Photo Editing Software – (Free Download)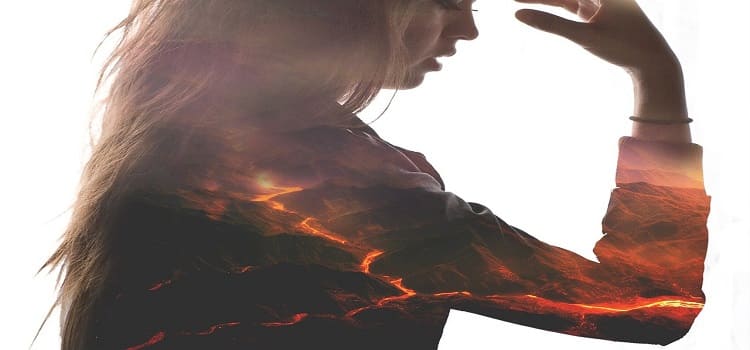 We will discuss in our today's article, About Top 10 Mobile Photo Editing Software
Most of these software can manage RAW files, remove unwanted objects from the background of an image, or use highly intelligent AI-based filters to radically change your look.
Also, you get editing options like white balance, exposure, layers and more.
Even, in this kind of software you will get various fun features like – stickers, animations and etc.
this To edit the pic The mobile software gives you the option to quickly share the edited images on social media as well.
YouCam Perfect is the best free photo editing app / software for everyone.
This app helps you edit photos and create photo collages with more creative features.
Be it iPhone or Android phone,
With the help of this mobile software, you can also do various types of effects, frames, animations and more advanced editing on your images.
Advantage-
One-tap AI object removal,
Intuitive multi-layer photo editing,
Includes cutout tool for fun editing,
Photo editing and collage maker available together,
Normal photos can be converted into animated photos,
It has advanced photo retouch features to beautify selfies,
There is a lot of ready-to-use editing content.
Disadvantages-
Does not support split tone editing,
No filter LUTs yet for professional photography.
This photo editing software called PhotoDirector is very advanced and has great tools.
In this user-friendly app you'll find built-in royalty-free stock libraries powered by Shutterstock and iStock.
Even if you have no photography experience, you can use its professional quality tools.
Tools can make your photos look interesting very quickly.
Advantage-
AI Technology,
inbuilt stock library,
Photo and beauty retouch tools,
Quick apply filters and effects,
AI Sky Replacement and Light Ray Tools,
Light and Color Adjustment Tools,
Animation tools and animated overlays.
Disadvantages-
LUTs do not support filters,
Missing teeth whitening feature.
The VSCO app has become very popular for its "VSCO Girl" vibe.
For doing all the editing tasks and offering trendy photo editing options, this photo editor software is quite successful.
This free photo editing app is the best option for all iPhone and Android users.
Advantage-
Good split tone tool,
Supports great LUT filters,
Basic video editing features available (available in paid version),
There is a great selection of color filters for photos and videos.
Disadvantages-
Apart from color filters, there aren't many basic photo editing features.
iPhone or Android users who are looking for an interesting photo editing application,
Picsart is a good option for them.
Here you can find more than 100 templates, fonts and stickers available for free.
Also, it has more than 1000 paid subscriptions.
And, you can customize your images in countless ways.
Advantage-
Easy-to-use pre-made templates are available,
There are many downloadable content available for photo editing,
There is a nice selection of tools for photo editing and portrait retouching.
Disadvantages-
Camera mode does not have live retouch feature,
Most free downloadable content is not professionally created.
For those who have tried to post a full size image on Instagram without cropping,
They must try this Instasize photo editor app.
Apart from resizing options, you will find various editing functions like filters, beautifying tools, text features, collages, basic frames and common adjustments.
However, to access some of the best features of this app, you need to take its premium subscription.
Moreover, it also allows you to edit videos.
Advantage-
Simple and user-friendly interface,
Easy to create social content,
Equally adept at photo and video editing.
Disadvantages-
Premium subscription is required for many features,
Stickers, object removal and animation features are missing.
Snapseed can be a great option for you if you want to download photo editing software.
This app is also available for iPhone and Android users.
With no in-app purchases, this free photo editor mobile software allows users to create "presets" for any Google product.
That is, if you want to edit any of your future photos, just select the editing in that preset, and your photo will be edited as you wish.
Advantage-
Contains the best color filter selection for photos,
There are pro-level editing tools like RAW editing, color curves, de-noise and more.
Disadvantages-
No photo collages, stickers and templates,
Many decorative elements are absent,
Very simple editing elements (eg photo frames) are available.
Adobe software has always been popular among professional photographers.
It has Photoshop, Lightroom and many other software.
However, using the Adobe Lightroom app does not necessarily require any professional photography knowledge.
If you are already familiar with Adobe products, then this photo editor software might be right for you.
Advantage-
Pro-level camera (manual adjustments available for ISO, exposure and more),
Pro-level photo editing features (can only be used with good photography knowledge).
Disadvantages-
No beautify and retouch feature,
No photo collages, stickers, templates and backgrounds.
Photoshop Express Photo Editor, the mobile version of this popular photo editing software, has a lot of features.
And, Photoshop users often prefer to use this software as an alternative to Photoshop on smartphones.
However, to get access to all its features, you need to purchase a PS Express premium subscription.
This mobile editing app comes with powerful editing tools such as background replacement, selective editing, photo and collage themes, collage scrapbook, retouch and more.
Advantage-
RAW files can be edited,
Has a user-friendly interface,
Professional photo editing tools make photos easy to enhance.
Disadvantages-
Limited retouch options,
Pay to access many features.
Cavna is a free photo and video editor app.
Although it is primarily designed for graphic design, here you can do a variety of editing tasks like social media posts, flyers, videos, photo collages.
This app gives you numerous template options to edit your photos.
Photo editing features let you crop, flip and adjust images instantly.
Graphics DesignThis app is made for the general public to handle their errands.
So, don't expect too many professional photo editing features here.
Advantage-
There are many template options,
There are options for free text, graphics, photos.
Disadvantages-
Limited photo editing options,
There are many premium-only features,
Using the app on mobile is quite challenging.
AirBrush is a versatile photo editing app for taking selfies and portraits.
In this app you will get a great collection of photo editing and beautify tools.
Where you can comfortably take aesthetic selfies.
It has several unique features such as Relight and Prism.
Plus, its classic retouch tools and virtual makeup and hair options will help you get the most Insta-ready photos.
You can also remove objects from your photos and change the background as your own
However, premium subscription is required to get such features here.
Advantage-
Has a user-friendly interface,
Editing tools are easily accessible from 'My Kit Option',
Edit selfie photos quickly and easily with retouch and makeup tools.
Disadvantages-
Advanced features require a premium subscription.
While it works best for portraits and selfies, general photo editing tools are lacking.
our last words,
Our article on top 10 mobile photo editing software today ends here.
If you like the article, don't forget to comment.
Also, if you have any kind of question or suggestion related to the article, you should also let us know through the comments below.