Finally today the result of SSC exam has been released. You can get your desired result from this article.
what are you SSC Exam Result 2021 Looking for? If you are looking then you have come to the right place. We have discussed in detail about SSC Exam Result 2021 in this article. If you are interested to get ssc exam result first then you can visit us independent Jobs dot com This website. We publish HSC Exam Result, SSC Vocational Exam Result and Dakhil Exam Result on our website. Nowadays, SSC exam results can be easily obtained at home through online. Every year the SSC exam is held in the first week of February but this time due to the corona virus the exam started on 14th November 2021. More detailed information about SSC Exam Result 2021 is given below.
After many speculations, SSC exam 2021 is finally over. now SSC Exam Result It's time to give. A few days after the end of the exam, a question started circling in the minds of the students. When will the SSC exam results be given? This time the examination is in short form and the result of SSC examination will be published very soon. If you want to sit at home by your mobile or laptop online very easily with the marksheet ssc exam result can see You can download marksheet with number sheet from this article. Below is the detailed information on how you can get your result very easily.
see more
SSC Vocational Exam Result 2021
ssc exam result 2021
If you are interested to get SSC Exam Result first at home then don't forget to visit our website. SSC Exam Result of All Boards Below is the link to check.
To check ssc exam result : Click here
After clicking on the above link, a page like the image below will appear in front of you. See below for what you need to do upon arrival.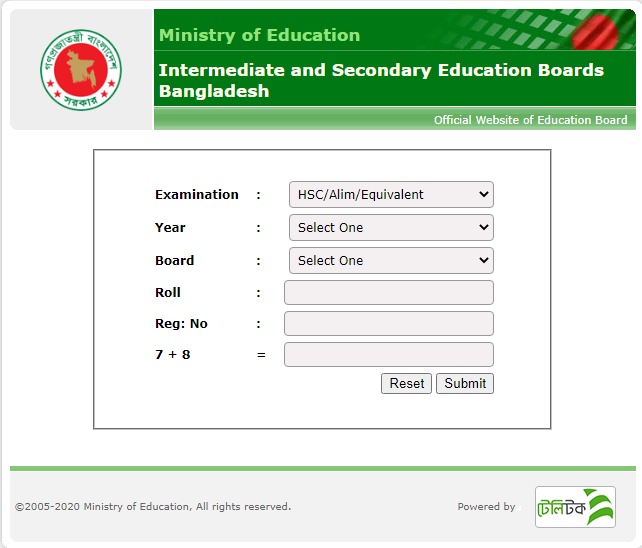 All you need to do is after the above page comes up.
| | |
| --- | --- |
| 1 | First select the test name |
| 2 | Select the exam year |
| 3 | Exam Board to be selected |
| 4 | Roll number should be given |
| 5 | Registration number should be given |
| 6 | Write the sum on the page |
| 7 | Then click submit |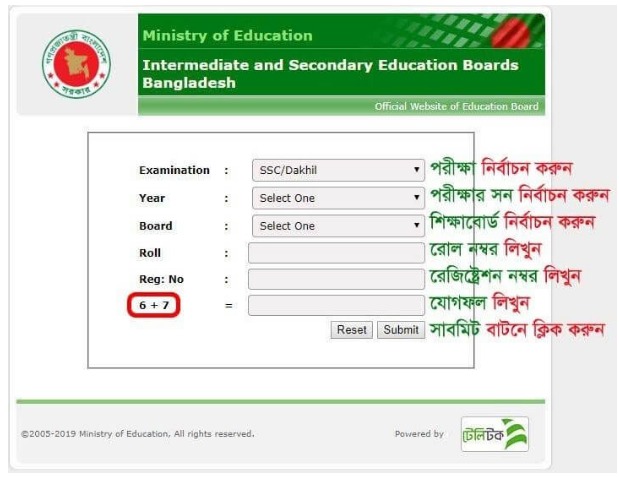 An example is shown in another column below
| | |
| --- | --- |
| Test Name | SSC/Vocational/Dakhil |
| Examination year | 2021 |
| board | Mymensingh |
| Roll No | 425570 |
| Registration number | 17101115179 |
| the sum | 6+7=13 |
| Finally | Click on submit |
If you want to get your SSC Exam Result with Marksheet then visit the below link. After logging in you will see a page like the image below what you need to do.
SSC Result mark sheet to see : Click here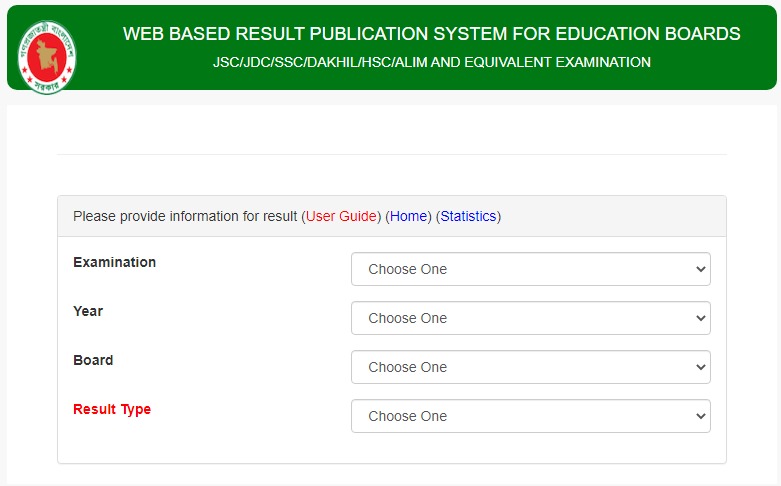 When a page like the image above will display in front of you, you will have to enter your information. By giving your information you may not see the results you want. Another image is given below for your understanding.
You can check the exam result through SMS on your mobile along with online check if you want. To see the SMS first you need to go to your message option and write exam name, board, roll number, exam year and send it to 16222. A message will be sent to you shortly after sending the SMS, you can see your desired result in that message.
First three letters of all boards to send SMS
| | |
| --- | --- |
| Dhaka Board | DHA |
| Mymensingh Board | MYM |
| Comilla Board | com |
| Sylhet Board | SYL |
| Jessore Board | Jes |
| Dinajpur Board | DIN |
| Chittagong Board | CTG |
| Barisal Board | BAR |
| Rajshahi Board | RAJ |
| Submission Board | MAD |
| Vocational Board | TEC |
You can see more if you want
>>> Submission Exam Result 2021
We are on our website SSC Exam Result I publish the results of all the tests. I hope through this article you will be able to see your desired result of SSC exam very easily. If you want to know anything else, then you can tell us by commenting through the comment option below. And yes, you can share this article with your friends from the share option below. By sharing you, your friend can easily check his test results at home. And yes stay with us to get updated information about exam results.