Rules and techniques for taking good mobile photos What are the How to take good pictures with mobile? We are going to discuss this in detail today.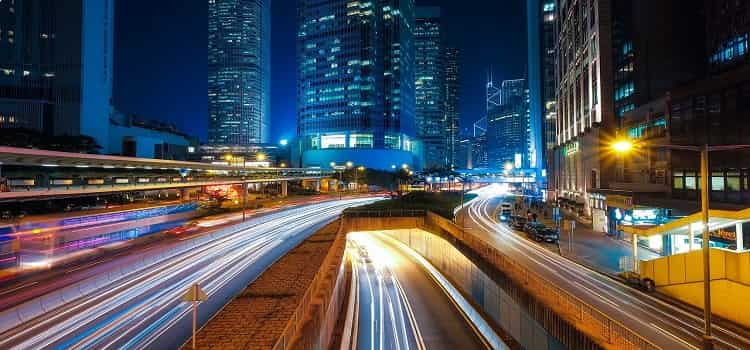 Gone are the days when it was impossible to take good pictures without a fancy expensive professional camera or lens.
Almost all smartphones these days have one or more front or rear cameras, which help you take great quality pictures.
So, if you have a good smartphone or mobile set, and if it has a camera with a good lens or two, you can get professional quality photos!
However, if you have any doubts about taking good photos, take a quick look at some of the rules we have mentioned for taking good mobile photos.
Rules and Tricks for Taking Good Mobile Photos – (16 Best)
No matter how good a camera you have, if you don't know very basic photography techniques, taking good pictures can be quite challenging.
So, in our today's article we will tell you,
About the techniques for taking several good photos.
Which will help you take aesthetic or beautiful pictures to share on Instagram or Facebook.
So, without further ado, let's learn about the rules for taking good photos on a smartphone.
The best effective techniques for taking good photos are discussed below –
1. Uses of Gridlines:
There are many of us who suffer from not being able to take straight pictures.
And, when taking the first picture, it may bend a little.
However, most smartphone cameras have a function called Gridline so that you can take pictures straight.
These lines are much like the tableau of the game 'Katakuti'.
This allows you to shoot horizontally and vertically with your frame straight.
What is interesting about this gridline is its 'rule and third' composition.
With this, you can capture your subject in the right center of the frame, which will help you take interesting pictures.
And, you can activate this function from the mobile camera settings.
2. Taking camera focus correctly:
However, the auto focus function in smartphone cameras is quite user-friendly and capable of recognizing the camera's subject on its own.
However, to get a better photo, tap the screen where you want to bring the most focus to your image and use manual focus.
After tapping, you will see that a round or square shaped icon appears on the tapped part of your mobile screen and that part of the image is most clearly visible.
3. Selecting the subject of the photo:
It is better to have a specific and interesting subject than to have many subjects or subjects in one picture.
According to various professional photographers, if one-third of the frame is occupied by the subject and the remaining two-thirds is empty space (Negative Space), that picture looks very interesting.
To get a good exposure of a subject, bring the subject out of the background with good focus.
Also, after taking the photo, you can filter, crop, and adjust the brightness, contrast, and saturation levels of the photo with the help of an editing app or software.
4. Keeping negative space:
Photography is a form of art; And, a big part of that art is this negative space.
The space around and between the subject of a photo is what we call negative space.
And, when you leave a lot of space in your photograph, you can easily make your subject stand out.
Suppose, the sky, river, open field or stadium can be the ideal negative space of your photo.
5. Keeping Different Perspectives:
In simple terms, perspective refers to the distance or depth between the subject and the background in a photograph.
That is, when you take a picture from a different or strange angle, the subject creates an illusion of distance and depth with the background in the picture.
For example, if you take a picture from a top angle with your subject standing at one end of the stairs, you can get a perspective on that picture.
6. Use of leading lines in images:
In many images we see many line combinations, which makes those images interesting.
We call these lines leading lines.
They can be circular or straight – both types.
For example, you can think of railway lines, stairs, dense forests, rows of roads or rows of buildings.
These lines help create depth in your image.
With this you can give your photo a beautiful frame.
7. Using HDR mode:
HDR or High Dynamic Range is a very useful feature of today's smartphone cameras.
With this function you can add detail to the light and dark areas of your photo.
As a result, you will get a well-balanced exposure in your image.
That is, your sky brightness won't be too high in this mode.
Also, the soil part will not look too dark.
So, you can take great landscape photos with this mode.
8. Balance the picture:
Another fun aspect of photography composition is maintaining symmetry or balance in images.
Here you have to take such a picture, where if a whole picture is divided into two parts, both parts will look equal (Mirror Image).
For example – if you take a picture of a statue's face from the front, you will notice symmetry in that type of picture.
9. Use of Natural Light:
Because many smartphone cameras have small sensors, pictures can come out blurry or low-quality in low-light conditions.
Again, the flashlight on this type of camera doesn't take that good pictures either.
And, good lighting helps bring out the tone, mood, and atmosphere of your photos, as well as balancing the brightness and darkness in your photos.
So, always try to take photos outdoors in natural light.
10. Not using digital zoom-in:
Zooming in while taking any photo can completely ruin your photo.
As a result, your images can come out blurry and blurry.
We think that instead of digital zooming in, if you focus on a specific subject from a certain distance, then crop as needed,
Then the quality of your picture will not be lost much.
11. Keeping the camera exposure manual:
You can increase or decrease the exposure as needed on your smartphone camera.
With this exposure function, you can adjust how much light enters the camera lens.
When you tap on your smartphone's camera screen, the sun icon you see is manual exposure.
By moving your finger on the line next to this icon, you can increase or decrease the amount of light entering the lens.
12. Uses of Mobile Tripod:
Like camera tripods, mobile tripods also help you take balanced and studio shots.
If your hands shake while taking pictures or if you prefer to take selfies in a different way, this type of tripod will help you take pictures independently, from different angles.
Also, camera shake may occur when taking photos in low-light or dark environments.
So having a tripod in these cases will give you good pictures even in dark conditions like bars, concerts, halls.
13. Taking candid photos:
Photography is all about framing a moment.
While posing is ideal for capturing our memories,
The real fun of photography is in candid photos.
Because, while taking candid photos, you capture the movements of the subject in real-time, which makes the photos unique.
Emotions and feelings of the subject emerge more beautifully in these types of pictures.
The best technique for taking the best candid photos is to take multiple shots at once.
Also, in this type of film, the subject has to make continuous movements.
14. Keeping the camera lens clean:
We often keep mobiles in bags or pockets when we go out, which can make our camera lenses dirty and damaged.
So, be sure to wipe the camera lens with a soft cloth before taking pictures.
Then, your pictures won't come out blurry when dust and dirt are removed from the lens.
15. Using external lenses:
A separate external lens is available for many smartphone models today.
You can use various interesting wide-angle, and fish-eye lenses according to your mobile model.
With these lenses, you can also take brilliant mobile photography of great quality.
16. Editing images as needed:
Even after composing and taking photos on smartphones, good photo editing is required to make the photos attractive.
Filters can be used as very useful photographic tools when it comes to image editing.
With the help of these filters, you can completely change the mood of the image in addition to balancing the brightness, saturation and contrast of the image.
Also, you can use different apps, For example – Adobe Photoshop, Lightroom, Snapspeed, Facetune And etc. can do editing using applications.
Along with using these techniques, you can become proficient in mobile photography by viewing, studying, and practicing taking good photos.
our last words,
So friends, how do you like our today's rules for taking photos with your smartphone or techniques for taking photos?
If you follow these rules and techniques well, you will surely be able to take attractive, clear and high quality pictures with your mobile.
Our article for today ends here.
If you have any questions or suggestions related to the article, please comment below.