SSC Syllabus 2021: New Syllabus of SSC Exam 2021 has been prepared. Here we have presented each topic separately with PDF.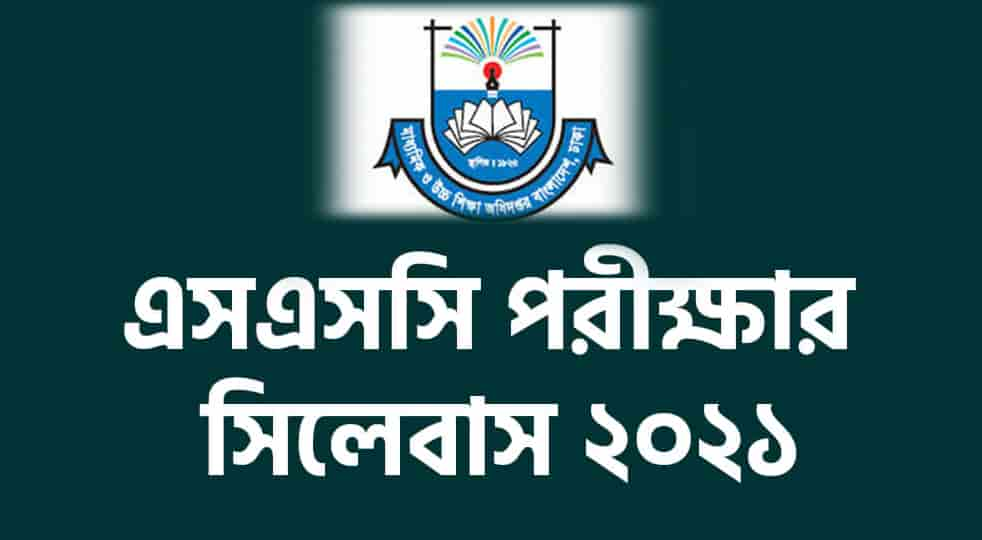 2021 SSC exam date has been postponed to June/July, 2021 due to corona virus. Education Minister Dipu Moni gave this information in a press conference on Tuesday, December 29, 2020.
Revised New SSC Syllabus 2021
Education Minister Dipu Moni said that since the education program was closed since last March, it was not possible to complete the entire syllabus of SSC 2021 candidates. Hence the syllabus is shortened. The final exam will be held from this short syllabus. So you have to start preparing for the exam according to this syllabus.
5th February, 2021 Syllabus Released
New SSC Exam Syllabus 2021
Separate PDF files for each topic are given below. Besides, the complete syllabus link is also given below. Click on the subject to view details.
SSC Short Syllabus 2021 PDF
Use Google Drive to view and download SSC Syllabus PDF or, use a good quality browser. Comment if there is any problem. Here the complete syllabus is given in PDF format, you can save it if needed.
Tag: SSC Syllabus 2021, SSC Exam Syllabus 2021, SSC New Syllabus 2021, SSC Short Syllabus 2021, new SSC short syllabus 2021 pdf, nctb ssc new syllabus 2021
নিয়মিত আপডেট পেতে আমাদের ফেসবুক পেজ বা ফেসবুক গ্রুপ এ যুক্ত হতে পারেন