HUAWEI is a company of which country? Who is the owner of this company and some other information we are going to know through today's article.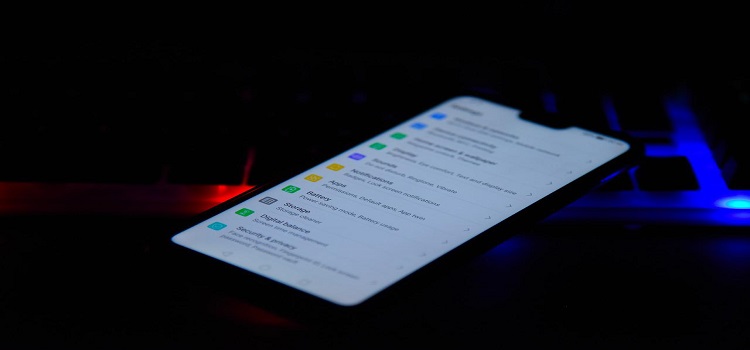 HUAWEI TECHNOLOGIES CO.LTD. is a Chinese multinational technology corporation headquartered in Shenzhen, Guangdong, China located at
It is a telecommunication equipment, Consumer electronics and various smart device designs, develop, manufactures and sells.
Outside of China Huawei No doubt the number one smartphone brand.
HUAWEI The new venture has moved into the market and targeting Europe has made such progress that the company has taken second place in the continent's Android phone market.
Who is the owner of HUAWEI company? (Owner / CEO)
REN ZHENGFEI is a Chinese entrepreneur and engineer who HUAWEI Technologies-Its founder and CEO.
HUAWEI is the world's largest telecommunications equipment manufacturer and the second largest manufacturer of smartphones.
HUAWEI the company DAVID LEE Who is new in India? CEO appointed.
He is JAY CHEN-came in its place.
CHEN now HUAWEI-of Asia Pacific (Asia Pacific) got the responsibility of the region.
Chen 2015 He held various roles in the Indian market for other companies before becoming the local market CEO.
Now in his place David, HUAWEI Strategy for Telecommunications India, Be responsible for directing and overseeing all aspects of in-country operations.
Huawei is a company of which country?
It has already been said that Huawei is basically a Chinese company.
HUAWEI Provides its products and services to more than 170 countries and territories.
It overtook Ericsson as the world's largest telecommunications equipment manufacturer in 2012.
In 2018, Samsung Electronics became the world's second largest smartphone maker, overtaking Apple HUAWEI.
In 2018HUAWEI US$108.5 billion in annual revenue.
In July 2020, For the first time in the number of phone sales in other countries worldwide HUAWEI It goes so far that Samsung And Apple Remains behind.
HUAWEI China and Europe, Best selling smartphone in many countries in Asia and Africa.
More than 3 billion people in the world's population to call, To send messages or surf the Internet HUAWEI It uses different smartphones.
History
The corporation 1987 Founded by Ren Zhengfei, former deputy regimental head of the People's Liberation Army.
Initially they made phone switches.
For the first few years the company imported from Hong Kong PBX Switch was reselling elsewhere.
Later the company started research and development to develop its own technology.
In 1990, the company had about 600 people R&D There were workers.
This company of hotels and small entrepreneurs PBX The company started its own independent commercialization by selling the Switch.
after HUAWEI Increases his business and telecommunications Creating networks, Providing operational consulting and other services to certain entrepreneurs inside and outside of China,
different types Supplying equipment and creating communications for the consumer market began to do so.
Later on HUAWEI, Signed an agreement to build the first national telecommunications network for the People's Liberation Army.
Although this step is small in terms of overall business, It's huge in terms of building relationships, everyone admits.
December 2019 up to HUAWEI The number of employees was 19,4000John
HUAWEI Entered the mobile phone business in 2003 and its first phone in 2004HUAWEI C300 brought to overseas markets.
The company's mobile phone division was the first to use Google's Android operating system.
In 2012, Its first Android-based smartphoneHUAWEI U8220, Displayed at the annual Mobile World Congress technology event.
By 2018HUAWEI 200 million smartphones sold.
They reported that the company's sales in 2018 were huge due to the demand for the premium range of smart phones $Exceeds 52 billion dollars.
HUAWEI Worldwide in 2018 $105.1 billion in revenue.
This company in 2019, Reported revenue of US$122 billion.
By June 2020 HUAWEI Become the world's top smartphone seller.
for the first time HUAWEI Its sales surpass those of Samsung.
Best products
Some of the best HUAWEI phones in the market in 2022 are listed below:
HUAWEI P50 PRO:
In this model you will find:
impressive design,

great camera,

Very good performance.
HUAWEI P50 POCKET: The best of foldable phones.
It contains:
Eye catching folding design.

Pretty good camera.

Good enough battery life.
HUAWEI P30 PRO:
In this you will get:
Attractive design.

Great camera.

GMS-

Who supports
HUAWEI P30: Premium you can afford the phone
Its specifications are:
Very thin and light weight phone,

very good camera

It also supports GMS.
HUAWEI MATE X2: productivity or productivity is very good.
Specifications of:
High quality performance.

Absolutely mind-blowing display.

Very good camera.
HUAWEI P40 PRO: Best phone for photography.
Its specifications include:
Great performance.

Very long battery life.

Very good camera.
HUAWEI MATE 40 PRO: videography Or the best model for shooting videos.
Specifications of:
Slender thin or

sleek

design

Excellent performance.

Superb

Or the best camera.
HUAWEI Together with some very high-profile companies to come up with new products and enhance their features (partnership) has started working.
PRight next to the 9's dual lens ""Leica" The word is written, Which is the name of a prominent German photography company.
HUAWEI, Google-of Nexus 6P The model also developed and is currently designing a fashionable smartwatch for women Swarovski-Working with it.