Rules for updating phone: If you want to update your mobile software or how to update the Android version on your mobile, then our today's article will be useful for you.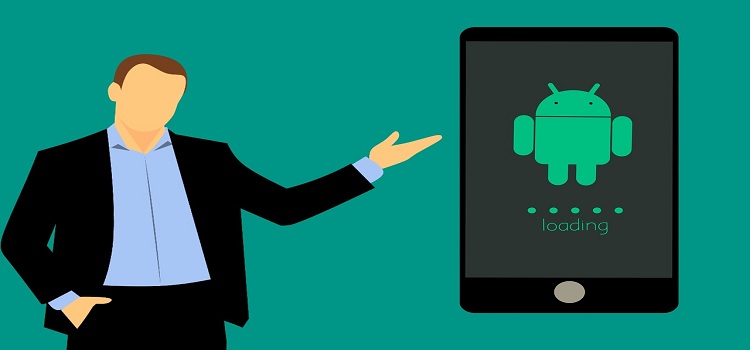 Many times if your mobile hangs regularly or has become slow,
Then maybe some kind of bug has come in your mobile which can be fixed by updating.
Besides, the visual look of the mobile can be changed by making some changes through the update of the main software of the mobile.
Thus, the overall look of the mobile is changed.
Whether you are using Android Mobile, iOS Device or any type of mobile,
When the mobile is used by the user,
Then, one by one, the limitations, errors and mistakes in the mobile phone or software started to be noticed by the company.
And these errors, limitations or mistakes are corrected from time to time through updates.
Also, there are many more important things for which the mobile software is updated.
We will discuss below in detail what happens when software updates are given to 7 misuses and harmful aspects of mobile phones.
What happens if you update the mobile software? Why is it given?
Why do you need to update the software? I will try to answer this question directly.
When we don't use our mobile for 6 months to 1 year,
Then slowly many errors and problems started appearing in the mobile.
For example, if you want to open any apps, it takes too long to open (slow apps), mobile turns off repeatedly, hangs, etc.
And in this rapidly developing world of modern technology,
There is a need to add advanced security, features and functions to our mobiles.
Besides, from time to time the responsibility remains on the companies to keep the performance of the mobile (mobile performance) good.
So, to solve all these problems, updates are brought by mobile companies from time to time.
To put it plain and simple,
These updates are needed to keep the mobile up to date after its launch.
Remember, when a new software update is released on your mobile,
Then it is informed to you through mobile notification.
Types of software updates – (Types of updates)
Basically there can be two types of software updates that you get regularly.
Version update
Security and Incremental Updates
Let's know a little about these two types of updates.
Version update
These types of updates are mostly released once a year.
Updates mainly bring some important changes to the operating system.
For example, UI changes, new apps, settings, features, security etc.
The size of system updates can be relatively large.
For example, 700MB to 1.5GB or more.
Thus, we went from Android 1.0 to Android 12 and from iOS 1 to iOS 15.6 through software version updates.
Security and Incremental Updates
Security updates are relatively small in size and such updates keep coming regularly.
These types of updates are also called security patches.
As the name suggests, these updates fix bugs in your current operating system.
In this way, your mobile is secured from various malicious attacks by fixing the security lapses of your mobile.
How often will these types of security updates come to your mobile,
It totally depends on your smartphone maker.
If your forehead is good, you will get one update every 2-3 months.
There are many small incremental updates,
In which minor new features and security updates are bundled together.
What should you consider before updating your mobile phone?
own android But you need to know the rules for updating the phone properly.
I mean, updating the phone is not that complicated but there are some things you need to keep in mind before updating the mobile.
Battery Power
It may take some time for the phone to update.
So, make sure that your mobile has enough battery / charge while updating.
So, remember that your mobile has at least 70% charge.
Also, if your phone runs out of charge too quickly, you can update it by plugging in the charger.
If the phone is switched off while updating, then some problems may occur.
So, give mobile update only if the charge is less than 70% to 80%.
Mobile data or Wi-Fi
High speed data internet is required for mobile updating.
Updating may require a lot of data.
So, if you have a good and fast Wi-Fi connection, then definitely download the update through it.
If the internet is faster, updates will download much faster and save time.
Besides, if your mobile data works fast and fast then you can definitely use mobile internet.
Wait for few time
Remember, once the update is downloaded and installed, you won't be able to use the phone.
You will be shown the text 'Installing system update'.
So, remember, once the downloaded update is allowed to install until the installation process is complete,
You have to wait patiently.
Do Not Switch Off Your Phone
It is important to remember that once the phone update process starts, you cannot switch off the mobile.
Although the update takes a long time to install,
Even without switching off the mobile, you have to wait patiently.
So, when you have 30 minutes to 1 hour time, start the update installation process on the phone only then.
Rules for updating Android mobile phone – (Update android phone)
Let's go directly Knowing how to update mobile software.
The rules for updating Android phones are very simple.
However, the steps may be slightly different in smartphones of different companies.
First of all you need your mobile phone settings Go to the page.
In Settings about phone Click where you will see the option.
In About phone, you Software Update, System Update or empty Update You will see any text that needs to be clicked.
After clicking on Update, if any new system update If it comes, you will see it.
If there is an available update file, then you are next "download update" You will see the text where to click.
After downloading the update you "restart", "install update" or "reboot" This type of option will be shown.
Restart, install update or reboot, after selecting any one option, manually on your mobile automatic update Installation will begin.
As I said before, you can't use your phone while the update is installed.
Once the new system update is installed your mobile will automatically restart.
Now, if you are wondering that mobile How to update the Android version, then the Android version can be updated in this one process.
If your mobile is officially from the company Android version comes with updates,
Then you will get the notification of that update.
Also, directly, "settings >> about phone >> update / system update" You can check if there is an update or not.
What happens after installing the update on the mobile?
At the very end of the update process, your mobile will restart / reboot normally.
After the mobile reboot, you will definitely see the notification of "Finishing software update" and "Update successful".
Now you will be asked to enter your previously set PIN code / passcode in the mobile.
Perhaps, other authentication mechanisms like fingerprint scanner or face unlock will not work.
Let's see directly what happens after software update on mobile.
Your OLD data
As a result of mobile update, old data or files will not be deleted from your phone.
All your personal documents like,
Downloaded PDFs, photos, installed apps, app data (WhatsApp chats, offline music), settings etc.
No changes will be made to such data and files.
However, taking a backup of your phone before installing the update is definitely an important and necessary step.
New Features
These small and big updates bring new features to old mobile models without changing the handset.
So, you can use the new features with only one hardware capability.
Besides, more importance is given in improving the user experience with every software update.
So, depending on the software update, you can take advantage of the new features.
Performance Improvements
Most of the mobile system updates focus on improving the performance of the mobile.
Besides, various errors related to Wi-Fi, Bluetooth, permissions, camera etc. of the mobile are fixed through a software update.
These types of bugs or error fixes are usually fixed by themselves. Car changes are usually hidden.
Besides, your mobile will start working much faster and you can definitely experience battery improvements.
Apart from this, OS developers keep your phone secure and updated.
our last words,
It is important to download and install any mobile update as soon as possible.
Because mobile You know what happens when software is updated and what benefits we get.
So, don't neglect to update the software anymore.
I hope today's article will be useful for you.
Also, if you have any questions or suggestions related to the article, please comment below.