How to make Tiktok video? (How to create Tik-Tok videos in Bengali), To create Tik Tok videos, what are the steps you need to follow? Besides, a What are the tips for making interesting TikTok videos? ?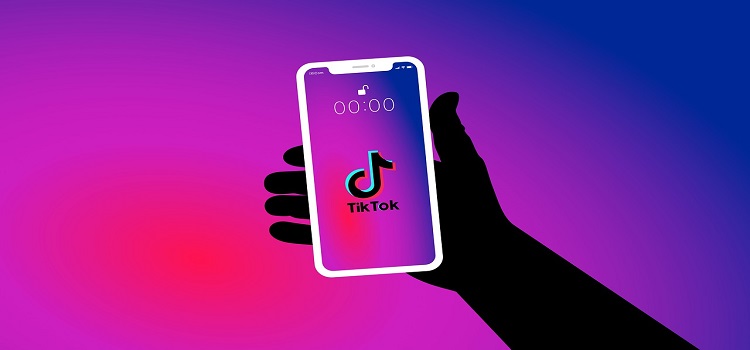 TikTok is one of the fastest growing social media networks these days.
With this platform, your videos can generate a lot of competition.
That is, if you want to create TikTok trending videos, you need to work hard and be strategic.
Never underestimate the importance of TikTok.
Because its audience is mainly the young generation.
However, they are growing with this platform and a large portion of them are here.
And, if you too can create TikTok trending videos, then you too can think of achieving significant success on this platform.
So, for your convenience we will discuss here,
How to make Tiktok video? And about the tips to make the best interesting TikTok videos.
So, you too can become a popular TikTok star!
How to make Tiktok video?
Let's take a quick look at the technical process of making your first TikTok video.
Plus, join one of TikTok's own communities of collaborators, creatives, and trendsetting creators to get ideas for trending videos!
To create a new Tiktok video, follow the steps below –
1. Tap or tap the '+' button at the bottom of the screen.
2. Upload content from your device library or use TikTok's own camera.
3. Add sounds, effects, filters or other camera tools.
4. Start recording your video by pressing the 'Record' button
5. Record your content.
6. Tap or tap on the 'check mark'.
7. Make additional edits on the 'Post Page'.
8. Post your final video.
The steps mentioned above can help you create a simple TikTok video.
14 Best Tips for Making Interesting TikTok Videos:
There are countless reasons why TikTok has become one of the most popular social media platforms in recent times.
Its huge library of popular songs, trending effects, and caring for the growth of the platform's small niche community can be attributed to its success.
However, one of the major advantages of being active on this platform is that you don't have to wait for years to grow an audience here.
Sometimes, a trending video is all you need to make yourself famous or viral on the app.
In short, learning how to make TikTok videos is not a priority, but a necessity.
In this section of the article, we will discuss the step-by-step process of making TikTok videos that have the potential to go viral.
1. Choose your video niche:
In order to be successful in every social network, it is important to choose a specific niche.
If you just randomly make videos, there is no guarantee that people will always like them.
You must first choose a niche for your social network activity.
In this case, why are you uploading videos on TikTok?
What are you trying to achieve from here?
In particular, you need to find out who your video's target audience is.
Once you have selected the target audience, you can create a video based on a video idea based on their interests.
However, if you want to make trending videos to go viral,
Then you need to understand what kind of videos people like to watch.
Although, you obviously don't make videos about the same topic over and over again,
So in this case you need to find a main niche for your videos, Things your audience likes or will see in your videos.
2. Try to post daily:
This platform wants its successful creators to post more on their network.
If you want to create trending and interesting videos, then you need to post enough.
In this way, a large number of visitors will get a chance to notice you.
If you keep a low-profile account, the chances of your videos reaching the audience's feed will be greatly reduced.
The best TikTok accounts post content multiple times throughout the day.
However, it is quite difficult for a single person to post multiple posts throughout the day.
So, try to post at least one video on weekdays.
The more you post, the more likely your video will go viral.
However, make sure that your videos are relevant to your followers or target audience.
3. Create high-quality videos:
Without high-quality footage in today's UHD era, it's impossible to stay competitive.
So, to create TikTok trending videos, you need to focus on both quality and quantity of videos.
You don't always have to hire professional camera operators for this.
Rather, you can go viral with just smartphone videos, apart from high-end devices.
So, in this case you must shoot the video in high definition.
To get a good quality video you will need good lighting, tripod and good camera angle.
And, be sure to use an external microphone to get clear sound.
Creatively edit your videos using TikTok or any external video editing app.
Also, pay attention to your content and see if it will attract the target audience according to the niche.
4. Be careful about sound:
TikTok is a platform that most major music companies have tie-ups with.
Because of that, you can easily use any popular song with your video without any copyright.
You can easily add any familiar song to your 15 second video.
Apart from this app's music library, you can also use these songs while shooting or editing videos.
However, even though the song options are limited in the case of 60 second videos, you will get more than enough tracks for your liking.
5. Connect with other TikTok users:
Since, it is a kind of social media network.
So, here you have to do social interaction with your followers or audience.
If you want to increase your followers or if you want to increase the views of the video, you also have to like and comment on the videos of others.
Engagement is a very important factor in TikTok's algorithm.
The more you react to other people's posts, the more exposure you get for your videos.
Also, you can collaborate with different creators to make videos to increase views.
Influencers even work with unknown creators to promote their content.
6. Get to know trending hashtags and TikTok trends:
If you open the TikTok app and tap on the 'Discover' button at the bottom,
Then you will see the trending hashtags here.
If you want to make videos trending, then follow the posts you see on the Discover page and make videos according to your niche.
These trending hashtags change regularly and also vary by region.
Some featured hashtags may be trending long term.
Tags like #TikTokTaughtMe, #HowTo are great for tutorial-type videos.
So, when people search for content with these hashtags, your hashtagged videos can also be visible to them.
7. Make videos that showcase your skills:
It's important to find your own skills when creating object-oriented videos on TikTok.
There are many people who tiktok playing instruments, some with their pets, some post DIY tiktok videos.
So, in this case you need to find your skills and start making TikTok videos.
You can also make comedy tiktok if you want.
8. Make 'How To' Videos:
Although 15-90 second videos, 'how to' videos are quite popular on this platform.
Here you will find tons of trending TikTok tutorials mainly on makeup, cooking or DIY content.
If you can provide a video giving a task in these few seconds,
Then you have a good chance of going viral.
Here you have to present the tutorials in an entertaining way.
There are many people who create and post YouTube video teasers with the help of TikTok.
9. Cover current events:
TikTok users pay enough attention to what is happening in the world.
There are many TikTok videos that cover various current events.
You can create videos on this type of event as you like.
You can post anything from video games to discussing popular movies or television shows.
10. Bring pets to video:
Although children are not a popular topic among the younger generation of TikTok users, videos made with pets are quite viral.
So, you can make videos on pets as your niche.
You can make these videos with any kind of pet.
In that case, you must check whether any pets are legal or illegal in your country.
11. Create a lip-sync video:
Lip-sync videos are among the most popular videos on this platform.
Here you can upload your videos lip-synced to various trending songs.
You can even post lip-sync videos with dialogues from your favorite movies, serials or web series.
From this type of option you can make short music videos, dance choreography and other fun videos.
12. Create your own version of popular videos:
Taking an existing viral video and making it into your own version can bring you the same kind of popularity.
Do not copy exactly here.
Rather, you need to add that spice to that video, which makes you stand out and unique from the thousands of other versions of it.
You can also find lip-sync videos all over TikTok, where others have tried their best to remake official music videos.
Sometimes they try to remake frame-for-frame,
Of course, that's pretty much within the budget of typical TikTok users.
And, these low-budget "remakes" tend to be quite entertaining.
13. Make Duet Video:
A special type of video that TikTok allows you to create is duet videos.
Here you can use a split-screen effect to comment on an existing video.
The original video is on the left of the screen and your video is on the right.
You can make this duet video using any footage.
However, you must first take permission from the main content creator.
You can even create duet videos with your old videos.
Entertaining duet videos drive great engagement and can build you a huge fanbase.
14. Start Hashtag:
Hashtag challenges are one of the most entertaining ways to generate engagement on TikTok.
Any person or brand can create these challenges.
Where brands pay for branded hashtag challenges as part of TikTok's ads.
There is one limitation for new TikTok users (they don't get paid for any branded hashtag challenges).
This is because it can be difficult for new users to get enough reach to promote their challenge without already having a large following.
However, once the fanbase is built, the fort is over!
our last words,
our today 'How to make Tiktok video?' The article about ends here.
If this article helps you in any way, please share it on various social media platforms.
Also, if you have any questions or suggestions related to the article, please comment below.