Bangladesh Sports Education Institution (BKSP) Admission Circular 2021 BKSP Admission Circular 2022 regular trainees will be admitted in the 2022 academic year with the aim of creating national and international quality players by providing long-term science-based training in the field of sports along with general education to players with sports talent. In such a case, the Preliminary Selection Examination will be conducted from 9:00 am to 4:00 pm at the designated place as per the below mentioned day and date. The admission form has to be filled online.
| | |
| --- | --- |
| district | All districts |
| Recruiting organization | Bangladesh Sports Education Institute (BKSP) |
| website | http://bksp.gov.bd |
| Class of admission | 4th-7th |
| test | 14 January – 11 February, 2022 |
BKSP Admission Notification 2022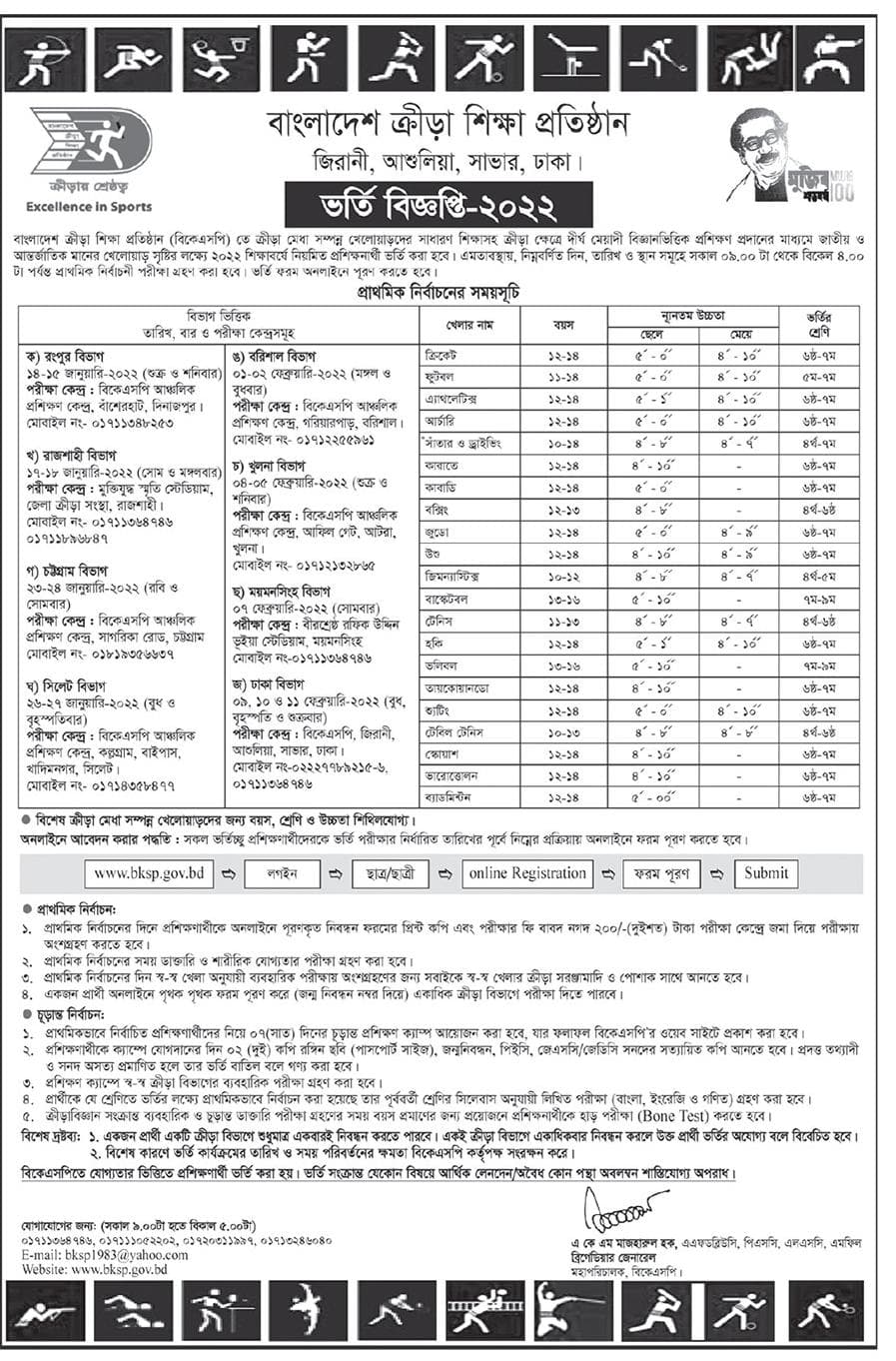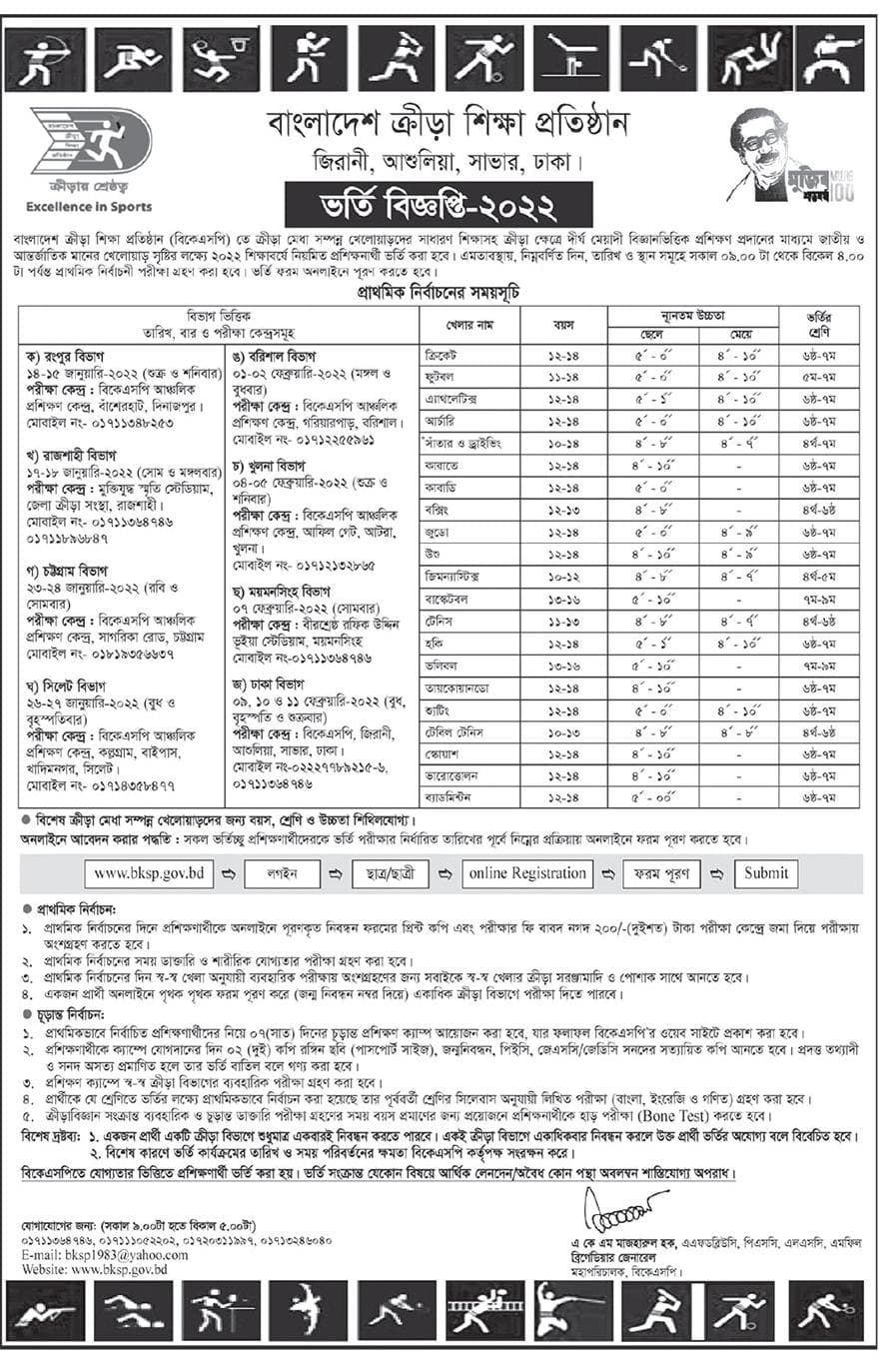 Application Information
Must have passed Matak/equivalent examination from National University or any other recognized university but must have 2nd division or GPA 2.00 in at least 1 of the three examinations i.e. secondary or equivalent, higher secondary or equivalent and graduation.
Bachelor of Science in Physiology and Sports Biomechanics for admission. For admission in Sports Psychology, one should have Bachelors (Pass/Hons) in Psychology.
For admission in Science of Sports Training (GTMT) BPAd/MPAd or any sports trainers with minimum departmental level will be given preference.
The written examination of the candidates who registered online will be held on 17/11/2021 at 03:00 PM in Trilogy Branch of BKSP. If the written exam date is changed, it will be informed through the website.
The results of the finally selected students will be informed through the website and SMS.
Candidates who have passed the written test should appear in the office of the Deputy Director (Sports Science) on 25/11/2021 along with the print copy of online registration form and original certificates.
নিয়মিত আপডেট পেতে আমাদের ফেসবুক পেজ এ লাইক দিয়ে রাখুন