Best Inspirational Books Helps readers overcome everyday challenges.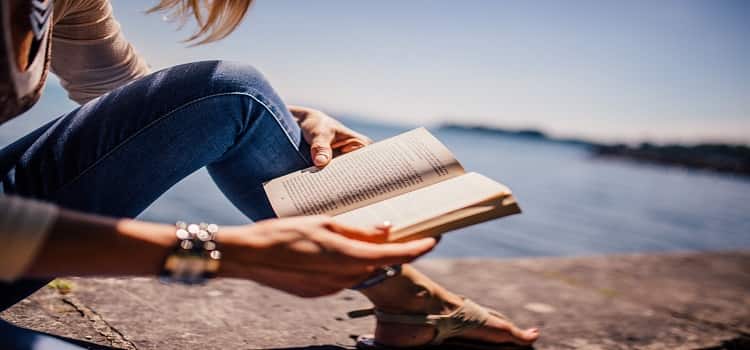 This article may be a right choice for you.
When we need motivation or when we face a crisis,
Then an inspirational book can help illuminate the path to success.
The list of inspirational books below can help you deal with important or everyday life changes and even improve your home life or career.
So let's take a look at the top 10 notable and selected books of 2022 along with their author names and some important facts about them.

The 7 Habits Of Highly Effective People by Stephen Covey
It is one of the most popular motivational books of all time.
Sadly Covey died in 2012.
In his book, he outlines seven habits for finding success at work and in your personal life.
I found the book quite inspiring.
It handles issues at work and at home, which is unusual in such a social genre.
Here we present a significant or popular speech of Stephen Covey –
"Most people do not listen to understand; They listen with the intention of answering." –Stephen Covey.
How To Win Friends And Influence People By Dale Carnegie
This bestselling inspirational book was published in 1936 and has sold over 30 million copies and is still in print.
It addresses things like increasing your popularity and gaining power, becoming a good public speaker, and winning people over to your way of thinking.
The book is full of wisdom that is still relevant today.
Examples include: do not criticize, condemn or complain; Appreciate honestly and sincerely; And it greatly helps to arouse a passionate desire in the other person.
The author writes, How to cheer people up with your own smile Or by being genuinely interested in their problems and being a good listener.
Dale Carnegie wrote that –
"You can make more friends in two months by being interested in other people than you can make in two years by trying to get them interested in you." –Dale Carnegie

Think And Grow Rich Written By Napoleon Hill
This book dates back to 1937 and surprisingly, the advice in this book still applies to tough times today.
Hill offered readers fourteen principles that would help them find spiritual and material wealth.
For this inspirational book, Hill interviewed some of the greatest business minds of his day, including Henry Ford and JD Rockefeller.
The book also contains the names of 3 American presidents.
He said –
"You own your destiny. You can influence, manage and control your own environment. You can make your life what you want it to be."–Napoleon Hill

Awake Giant Within By Anthony Robbins
Anthony Robbins is not for everyone, but he is one of the most famous motivational coaches of modern times.
His coaching process involves training both mind and body, and his famous seminars cost thousands of dollars.
Why pay so much when you can get his insight through this much cheaper book?
Published in 2001, this book covers all those situations where, you have lost control over your life or have chosen to live with passion and energy.
Robbins' writing is one of the longer motivational titles on this list.
Personally, I love listening to Robbins through his courses and audiobooks.
But, assuming you can get past the monologues, it's an inspiring read.
The expected motivational quote is –
"If you can't, you must. If you must, you must." –Tony Robbins

As Man Thinketh By James Allen
Through the book published in 1903, the author continues to inspire people even today.
His goal was to help people live better lives using the advice contained within his short, pocket companion book.
This motivational book has a spiritual side.
He argues that it is essential to think beyond what we can be and yet.
Allen says –
"The external conditions of a man's life will always be found to be harmoniously related to his internal conditions…Men do not attract what they want, but what they are." – James Allen

Atomic Habits By James Clear
New York Times bestselling author James Clear coaches readers on how to succeed in their personal and professional lives through smart daily decisions.
In this book, it is clearly explained how to create lasting good habits and overcome bad habits.
He also suggests using habit trackers and how to find motivation when a habit goes bad.
What is the expected advice –
"You cannot rise to the level of your target. Unless you fall to the level of your system." –James Clear

Drive By Daniel Pink
New York Times bestselling author Daniel Pink is one of the most interesting and colorful business writers of recent times.
His 2011 book explains how to motivate people to perform at work.
Pink also covers why the most effective people choose to master their own time and have a purpose beyond financial rewards.
Personal anecdotes are interspersed with third-party research.
Pink wrote that –
"Greatness and shortsightedness are incompatible. Meaningful achievement that depends on one's vision and horizons moving forward." –Daniel Pink

The Power Of Positive Thinking By Norman Vincent Peale
This theme of this inspirational book was criticized when it was published in 1952.
However, happiness is a skill that anyone can learn with practice and positive thinking.
A healthy and cheerful person does not have the same mentality,
Against such a person the chances of doing well and succeeding are high.
The power of positivity is the main guide on the way.
What Peale wrote is –
"The way to happiness: keep your heart free from hate, your mind free from worry. Live simply, expect little. Spread the sunshine of life, forget yourself, think of others. Try it for a week and you'll be surprised at the results." –Norman Vincent Peale
The Power Of Ambition By Jim Rohn
I listened to this motivational audiobook a few years ago during a mild case of depression.
I was surprised and impressed by Jim Rohn's warm and engaging delivery.
You can also listen to it if you want.
Published in 1994, the advice inside the book is no different from anything I've read elsewhere, but Rohan manages to clearly communicate to the reader how to overcome personal setbacks.
He also covers how to find financial freedom in this book.
Rohn writes that –
"Motivation is the one thing that will get you started in life. Habit is what keeps you going." –Jim Rohn

Don't Sweat The Small Stuff By Richard Carlson
Published in 1998, this book carries a simple motivational message: Let go of clutter.
The aim of this book is to help the reader understand the difference between chaos and importance.
He argues that difficult and small things to think about and manage reduce our will power to find inspiration.
Carlson makes an important point which is –
"The key to a good life is this: If you can't say the most important thing in life at the end of your life, it's best not to take it as the most important thing in life." -Richard Carlson
Conclusion:
Sometimes it's hard to find time to read so many great books.
I get through my reading list quickly by listening to melodious non-fiction.
I sometimes listen to a motivational audiobook while out for a walk, gym, or run.
You can also do the same if you wish or you can choose any book from this list and read it to rebuild your life.
You can do this work anytime between work or leisure.
Be sure to let us know what you think of our list of inspirational books today.