Android mobile software to create videos using images: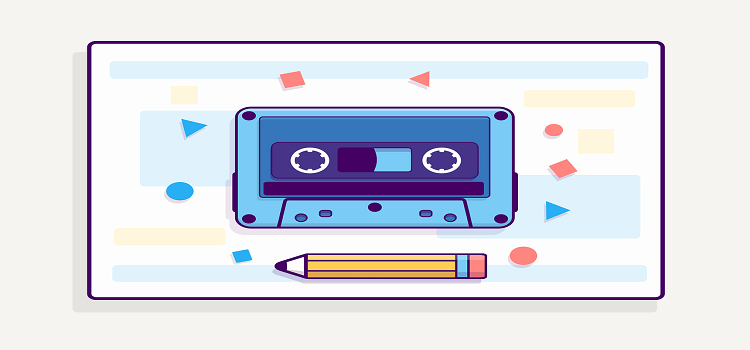 Slideshow videos can turn any collection of photographs into a stunning visual experience.
And, if you're using photos to compile family photos or promote your business on social media, or for any reason The best mobile app for making music find the
Then we guide you to several good, user-friendly video editing apps or software.
This is what we are going to discuss in this article About 9 best software to make music using best images.
Among these you will get the option of both free or paid membership.
List of Photo Music Maker Software: (Top 9)
These softwares can help you start your journey of professional photo video editing easily by adding music tracks in a more conscious and attractive way.
1. VivaVideo:
VivaVideo is a free Android app and software.
It even has free as well as paid version.
Here you can easily make videos by adding music with photos in addition to simple video editing.
Here you will find many special effects/filters/stickers/animated clips.
Features:
There are various video editing effects

Professional music maker with effects and songs

You can easily make videos by adding pictures and music

Video can be exported in resolutions up to 4K

A video can be created by adding many video clips

Video can be cut, edited, merged and pasted during video editing
2. Video Show:
VideoShow software has great professional video editing features.
This video editing app is good for both beginners and professionals.
With this app you can add subtitles to any video.
There are various types of video editing effects and songs, which can make your video interesting.
Features:
Subtitles can be added artistically

Video size can be reduced directly in the app

Good app for professional and new editors

Audio can be extracted from existing videos

Here you can record and edit videos directly
3. Quick Video:
Quik is one of the best video editing Android apps absolutely free.
It can automatically add transitions.
This software can do all the editing itself.
You can easily add fine details here.
It is possible to import clips directly from GoPro.
Features:
Works with motion photos

There is an option for unlimited backup

Video can be speed, trim, record and rotate

A total of 75 photos and videos can be imported from any space

This app's Quik AI-powered movement, face and sound detection
4. FilmoraGo:
FilmoraGo is one such free video editor Android app,
That allows you to edit professional quality videos without any watermarks.
This software allows you to easily upload or share your videos on various social media platforms.
Features:
Video can be lip synced

There is an extensive collection of licensed songs

Multiple titles can be added at once

Video can be edited in different dimensions

Various types of motion can be added, fast or slow
5. Pixgram:
Pixgram is a great video editing app available in both iOS and Android versions.
The interface of this software is very simple, so anyone can use it very easily.
Here you can easily create slideshows by adding music to images.
It also has free and paid versions available.
Features:
There are many transitions and special effects

Video can be edited in different aspect ratios

Any mobile song can be used in video

Videos can be easily shared on social media websites
6. Scoompa Video:
Scoompa Video is one of the best video editing Android apps for editing photos or videos.
This software is absolutely free application.
You can edit a video repeatedly after saving it.
Features:
There are many filters to use

Can play your video instantly

More than 100 stickers are available here

Easily import photos or clips from gallery, camera
7. Kinemaster:
Kinemaster is a full-featured video editor for Android.
This Android app works with Windows or other operating systems.
Here you will find more than 2500 effects, transitions, images and videos.
Its premium subscription lets you export videos in 4K quality.
Features:
Blending mode can be used to create beautiful videos

There are inbuilt transitions, fonts, clips and more

Contains multiple layers of text, images, videos, stickers, etc

There are voice overs, sound effects, background music and voice changer
8. iMovie:
iMovie is a video editing software with extremely powerful features, which is very easy to use.
However, it is only available for iOS operating system.
Here you will find a drag and drop interface.
So that, new users can easily use this software.
It is one of the best video editing software for YouTube.
Some of its features include 4K support, cloud storage facility and stylish in-built filters.
Features:
Works on both iOS and MacOS platforms

Videos can be synced across multiple Apple devices

The same project can be operated from different devices

Core functionality of video editing, such as cutting, changing frame rates, layering, etc.
9. DaVinci Resolve:
DaVinci Resolve software has both free and studio versions.
This app is one of the best video editing software for Windows operating system.
Unless you use the special feature here, you won't get any kind of watermark while exporting videos in the free version.
Basically, it's a professional video editing software, but it's not too difficult to use at all.
Also, you can use this software with Linux and MacOS as well.
Features:
Both free and premium versions are available

Videos can be exported in 4K UHD resolution

It is a simple software for both professional and novice users

There are editing tools like editing, visual effects and color correction
The software or apps that we are describing in this article are quite versatile.
So, you can easily create slideshows on any computer, such as Windows, Mac or your smartphone.
Here we have put everything from completely free slideshow maker to premium programs, so that you can choose the best option according to your needs and convenience.
You can also start your editing journey with our list of the best video editing software of 2022.
Because, these softwares are quite easy to use and there is no barrier to download.
So, if you are looking for ways to enhance your professional video making skills, then these softwares can be the best option for you.
Our best today Mobile software for making songs with images The list ends here.
If you like the article, you can tell it through comments.