List of 9 Best Free Screen Recorder Apps for Android Mobile In today's article we are going to discuss. (Download best free screen recorder apps for android mobile).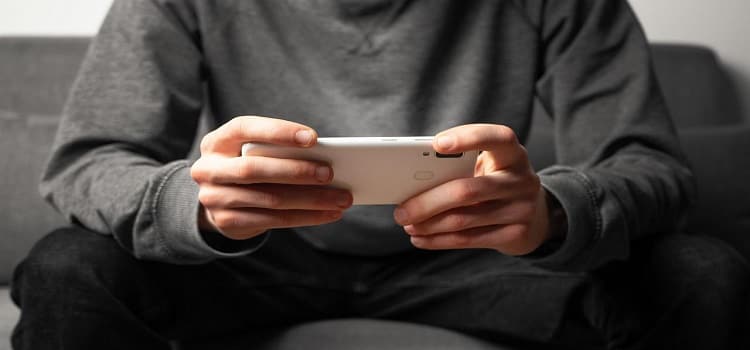 We all have funny things happening on our smartphone screens.
Maybe you want to record a funny YouTube video, gaming or scrolling through your Facebook feed on your mobile and share it with someone.
However, for all this we need a good screen-recording app.
Google Play Store allows us to download and install various applications for Android phone screen recording.
So, if you are looking for a screen recording application for smartphone, then this article is totally for you.
Because, from here you are going to know, About 9 Best Free Screen Recording Apps for Your Mobile.
9 Best Android Screen Recorder Apps:
Here you will find the best free apps for Android smartphones Mobile Screen Recorder Apps About the
These apps allow you to freely select the frame rate and audio source, be it microphone or internal audio.
Let's find out, then. A few of the best Screen recording apps About –
Loom is one of the best screen-recording apps for Android phones.
It also allows you to quickly share the screen recording of the device.
This application helps you to record the screen as well as the camera.
Plus, you can share recordings with a simple clickable link.
If you want to create a tutorial, share a review or collaborate with your team on a project,
But this app has many useful features, which help you in any type of recording.
Advantage-
Video has password protection.

Videos are automatically stored in the cloud.

There are multiple app integrations, so that users get a hassle-free cross-platform experience.
Disadvantages-
The transcription feature needs improvement.

While screen recordings can be edited, screenshots do not have editing features
Perhaps the best screen recorder for Android devices is this DU Recorder.
There are no limitations, even this free ad-free app offers the most advanced video recording features available today.
You can record screen in HD resolution up to 1080p at 60FPS with no recording limitations.
Even, the resolution, bitrate and framerate here can be customized to a great extent.
Its other recording features include facecam, pause/resume, external sound recorder, shake to stop, tap tracking, built-in GIF maker and more.
Apart from screen recording, here you will find a customizable video editor, screenshot tool and photo editor.
Advantage –
Completely free app.

Inbuilt video and photo editor.

Very user-friendly interface.

Limitation-free customizable video recording.
Disadvantages –
There is no compressor to compress HD video while recording video.
Mobizen Screen Recorder is another reliable Android screen recorder app.
Which allows you to record screen in 1080p HD resolution at frame rate up to 60FPS.
You can record video and audio of both your phone and face using its facecam feature.
This application offers options for professional video makers to add custom background music and create video intros and endings.
And, this screen-recording app also has an inbuilt video editor.
So, you can easily perform simple editing tasks like video trimming, stitching, speeding up and rotating.
However, Mobizen adds watermarks to all its recorded videos.
However, in its dedicated "Clean Recording Mode" you can record videos without watermarks.
Advantage –
Has inbuilt video editor.

There is a pause/resume option while recording.

HD video recording can be done without limitation.
Disadvantages –
You will have to watch ads after each recording.
AZ Screen Recorder has a reliable free version.
Here you will find all the necessary features for screen recording.
Like other apps you can record 1080p HD videos at 60FPS here too.
You can even adjust the video resolution here.
This Android app allows you to record mic audio as well as use the facecam feature.
When you're done recording, you can set a timer to automatically end the videos.
Although, its free version is good enough, but you need to buy its pro version to get some special customization features.
These special features include countdown timer, facecam, magic buttons for video trimming, draw on screen and recording controls.
Advantage –
Full HD video recording is available.

Mic has the option to record audio.

Disadvantages –
Features available in the Pro version are available for free in other similar apps.
ADV Screen Recorder screen recording app has two modes namely – Default and Advanced.
In default mode you can simply record.
And, its advanced mode allows you to customize the video while recording.
This application allows you to pause your videos, draw recording time and use the front and back cameras.
You can also add text to the video to provide instructions.
Also, there are tools to create a custom watermark and add watermark to your videos to create brand awareness.
Advantage –
Custom logos can be created and pasted on videos.

Both the front and rear cameras can be used for the Facecam feature.

There are separate dedicated and advanced modes for beginners and professional users to record videos easily.
Disadvantages –
Several important editing features are missing.

You have to watch the advertisement after the video recording here.
You can use the Game Screen Recorder app completely free of charge without any ads or in-app purchases.
This app has an inbuilt feature to detect games and automatically record them.
And, this Android app also gives you tools to create a video introduction and add it to the beginning of the video.
You can also pause and resume while recording video.
Also, it is possible to adjust the video quality here.
However, the game screen recorder app shows the 'record' button within the video while recording the video.
However, you can disable it or customize it with a custom image in its place.
Advantage-
A completely free app.

Automatically detects games.

Introduction can be given separately in the video.
Disadvantages-
There is no video editor.

'Record' button appears on recorded videos.
This is a very powerful ad-supported screen recorder application for Android smartphones Super Screen Recorder.
It offers you highly customizable and advanced features.
Here you can record HD video up to 1080p resolution at 60FPS with Facecam and Mic audio recording.
Also, you can also create your own Gif with this app.
Along with recording videos, you can easily add background audio, add custom watermarks, draw on videos, and track taps.
You only need to shake your phone once to stop video recording.
Super Screen Recorder also has a good video editor.
As a result, you can compress videos for easy sharing.
If you want to take screenshots while recording, there are also tools for taking screenshots and editing photos.
Advantage –
There are inbuilt video and photo editor tools.

Easy to use and highly customizable.

Videos can be compressed to reduce file size.
Disadvantages-
You have to watch a lot of ads.
Screen Recorder V Android app is also very popular among smartphone users.
This app allows you to record screen in resolutions from 240p to 2K, bit rates from 2Mbps to 15 Mbps and frame rates from 24FPS to 60FPS.
However, screen recording in 1080p and 2K is only available for paid users.
You can use touch gestures in the app.
It even lets you add a 3-second countdown before starting screen recording.
The screen recordings of this Android app do not contain any watermarks.
So, you can record videos with confidence.
Advantage –
No watermark appears on the video.

Separate logo can be added to the video.

There is a 3 second countdown timer before the video starts.
Disadvantages-
1080p and 2K recording is only available in the paid version.
Vidma Screen Recorder gives you many advanced options for free.
With the free version of this screen recorder app, you can easily get custom resolutions up to 1080p, custom bit rates and a preset countdown timer of 10 seconds.
Also, this application offers you to add both internal microphone and audio to video recording.
Additionally, you will also get access to advanced features.
Such as shaking your phone to stop recording, hiding ongoing notifications, customized timers, presets, showing touches and etc.
And, you can install the app easily.
Even, you can turn on screen recording here without customizing.
Advantage –
There are many advanced features for free.

Recording can be started without customization.

Features custom bit rate, resolution and timer.
Disadvantages –
Many good features may come at a price.
our last words,
our today Best Android Mobile Screen Recorder Apps The article about them ends here.
If you like the article, please comment.