One in the present Best free VPN for mobile Finding it has become a matter of considerable difficulty.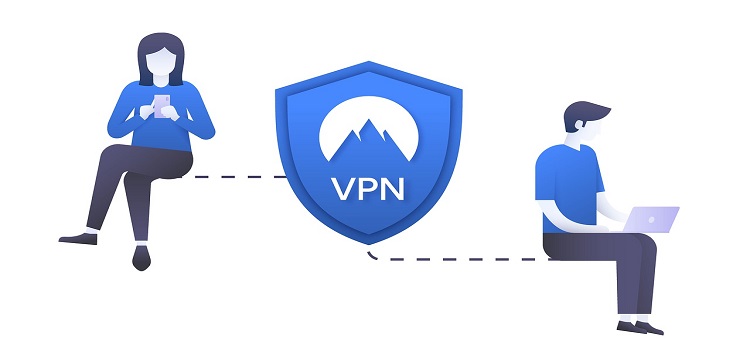 However, on closer inspection, there are still plenty of them Better Virtual Private Network (VPN) There are those that we can use completely free.
So, through today's article we are going to talk about 5 VPNs, which will be useful for you in terms of complete privacy protection.
This is without you paying anything The best free VPNs You can use it absolutely free.
Nowadays, there are various websites and apps, which are banded in different countries.
For example, TikTok And PUBG Mobile Similar services have been banded in many countries.
Now, there are many people who want to use these VPNs for accessing such band websites or applications.
There are many people who take the help of these VPNs to hide their identity or use the Internet to protect their privacy.
Not only that, by using a VPN you can do your online activities completely privately and use internet services completely safely.
So, whatever the reason, a good free VPN is in high demand these days.
List of 5 Best and Best Free VPN –
Hotspot shield

: This VPN service has gained a lot of popularity worldwide for its speed, reliable speed and unblocking technique. Great security benefits and features and they have servers in 80+ countries. There are both free and paid plans.
Proton VPN: If you are more concerned about security and online privacy is important to you, then I would recommend using Proton VPN.
hide.me: The popularity of this completely free VPN service is not low. Here you will find the best security toolkit, 99.9% Uptime, No Ads, 10 GB data transfer.
Private VPN: This VPN service has grown in popularity since it became free. Here you will get 10GB Data limit per month with good speed.
Zoog VPN: Here you get a limited number of servers, but only one device can be used at a time. Here, around 10 GB to 50 GB per month data limit will be given.
When you are thinking about a good VPN service, you should definitely look at different services.
Best free VPN for Android mobile / Windows / mac – (Top 5 VPN)
Let's discuss the service, features and other key points of each of the above mentioned VPNs in detail below.
Here we have 3 plans, basic, premium and premium family.
Of course, if you want to use this VPN service completely free, then you can use the free plan.
You can connect 1 device with 1 Member accounts in Free plan.
Windows, Mac, iOS, Android, Chrome, you can use this free plan for every platform.
Here you can enjoy streaming with a speed of around 63 Mbps.
If you are using this service as a free user,
Then you will be allowed to use only 500MB of data per day and you can only take advantage of US servers.
When talking about a Good and free VPN In terms of services, this Proton VPN has gained a lot of popularity compared to all other VPN services.
Because, although you are using free plan here, there is no bandwidth limit.
With the free plan, Medium VPN speed is offered through which you can enjoy streaming with a speed of around 66 Mbps without any problem.
Here you can use free servers of 3 countries, US, Japan, And Netherlands.
This VPN service has a lot of security features, some of which are – DNS and IPv6 leak protection, 256-bit encryption etc.
Hide.me is one of the few VPNs that allow torrent access.
Meanwhile, the monthly bandwidth limit of its free plan has been increased from 2GB to 10GB.
So, data transfer up to 10 GB per month is possible using its free plan.
You can enjoy streaming without any problem even by using only free servers.
Here you will get 5 location options, some of which are US, Canada, the Netherlands, and Germany.
If we talk about the speed of VPN, then you can use this delivery quickly without any problem.
Here are the various important features related to privacy.
For example, 256-bit encryption, a kill switchand protection against DNS leaks etc.
Here too you are getting the option of some other premium plans along with the free plan.
With Free plan you can connect unlimited devices and use VPN.
Besides, 10GB data will be provided for every 30 days.
However, with its $4.99 per month plan, you can use this VPN unlimitedly without any data limit.
With the free plan you can access 12 global servers.
Whether you are looking for a very cheap VPN service or thinking of buying a premium VPN plan at a very low price,
Then, surely Zoog VPN can prove to be the best option for you.
Because, here you can use premium VPN with a plan of $2.99 ​​per month.
However, if you are only thinking of using the free plan, then no worries.
With the free plan you get,
5 VPN locations,
1 Device,
10GB bandwidth,
Zero logs,
128-bit encryption,
If you want to use a VPN only for privacy and security purposes, then you can definitely use this Zoog VPN.
our last words,
Friends, if you own Android Mobile, Windows PC, Mac for etc The best free VPN Looking for services,
Then of course, the above is different free VPN services You can use them.
Also, if you search the internet you will find many more VPNs that are free to use.
But as I said before, only free VPN will work, our one Best VPN need it